Flare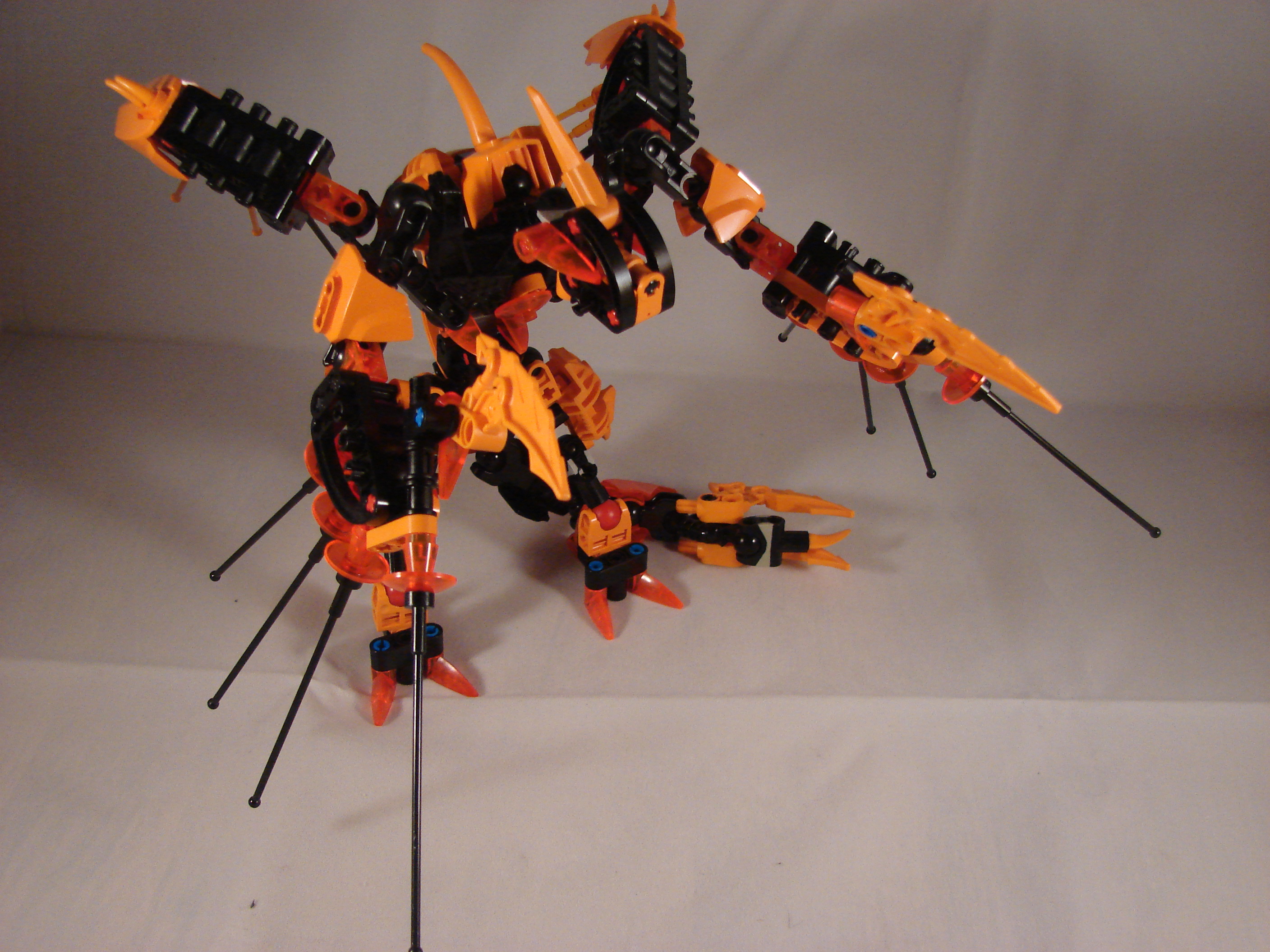 Today I finished building the revamp of the old technic set Slizer's Flare one of the three mutants (As well as Spark), I re-used the wing design from energy but a bit longer and two pair of wings this time, trying to give back the original set's look, going for a sort of an alien pterodactyl of sort.
Spark
http://orig13.deviantart.net/1b3f/f/2015/134/7/d/slizer_spark_by_mate397-d8td3v2.jpg
Not the best main pose, but oh well, also I know I mirrored it's arms, but I'm going with it. This was also finished today, though I had a previous idea of this guy that didn't work out so I had to reconstruct it.
http://orig06.deviantart.net/d3a9/f/2015/134/5/2/spark___legs_by_mate397-d8td48s.jpg
http://orig15.deviantart.net/b3d5/f/2015/134/8/e/spark___arm_by_mate397-d8td4ei.jpg
http://orig15.deviantart.net/de50/f/2015/134/a/f/spark___cannon_arm_by_mate397-d8td4ih.jpg
http://orig07.deviantart.net/4202/f/2015/134/6/6/spark___torso_by_mate397-d8td4m7.jpg
http://orig13.deviantart.net/983f/f/2015/134/0/4/spark___head_by_mate397-d8td4qq.jpg
http://orig04.deviantart.net/6b1a/f/2015/134/a/7/spark___back_by_mate397-d8td4wu.jpg
http://orig11.deviantart.net/8f7e/f/2015/134/3/9/spark___comparison_by_mate397-d8td5jv.jpg