Interesting. I like how you combined constraction and system in the armor.
Huh, guess we're some kind of Hero Factory?
Seinfeld Intro .MP3
Nice Mocs Athena, I quite like the top one, even if he doesn't strike me as the hero type (I shouldn't judge based on their appearance though) I like the power armour appearance he has.
not sure if I can double post in this category but here's the rookie!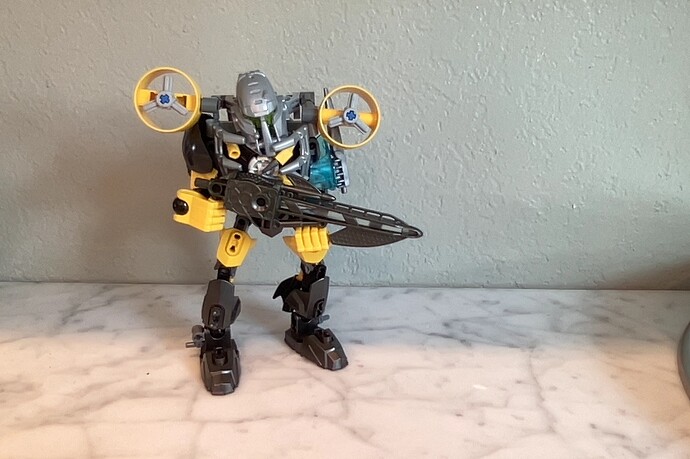 lore

The rookie was a veteran in his day up until the brain attack. His hero core was extremely badly damaged by a brain and was forced to take massive amounts of data from hero Nathan Evo and lost about 90% of his memory hence giving him the name 'rookie' Now specialized for underwater combat, the rookie is rediscovering himself. He is an excellent swimmer and has superb stamina, making him the perfect hero for underwater missions. He is also equipped with a suit that allows him to breathe underwater for extended periods. The rookie is still adjusting to his new life and is slowly regaining his memories, but he is determined to make a difference in the world and help people however he can.
Im not the only one whos thinking of ODSTs from halo here, right?
ok you got me there… but I didn't realize it until you mentioned it.
-they drop into combat.
-one of them is called the rookie
-general look
-rex's helmet matches Romeo's
oof-can't believe I didn't notice it.
here's a edited shot of rookie with underwater adaptation