And yes, this doubles as the TTV boards' Michiel van der Kuy thread.
Anyone here Enjoy that odd Italo-subgenre of spacesynth like I do?
Probably not because I have an unhealthy obsession, but I digress.
In case you're wondering what I'm even on about, Spacesynth is fully synthesized and sequenced music with a very iconic sound, usually upbeat with names that sound randomly generated around the topic of space. Bass lines are usually kept symplistic and brass hits make up the primary instrument. Commonly known as the pioneers and definers of the Genre are KOTO and Laserdance, and after a while, especially more recently, more people have gotten into producing similar sounding msuic, causing a flourishing of Spacesynth. Gatactic Warriors, Cyber Space, Chris van Buren and more.
So if anyone is interested in discussing Spacesynth, I'm here for you, my brothers.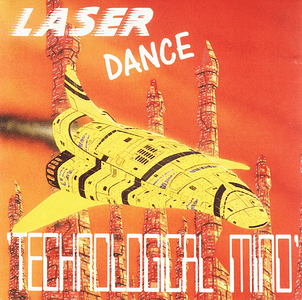 Let's start the thread with an album recommendation from me. It gets a lot of slack from fans, but I quite like it, the synths are cheery, the melodies catchy.
Only downside is it has three versions of the same song. And nobody uploaded the track Sky Orbit to YouTube, so I had to buy the Album on CD, which isn't all too bad.