Yeah, so this is from Far From Home.
If you don't want any sort of spoilers, I reccomend not checking this out.
---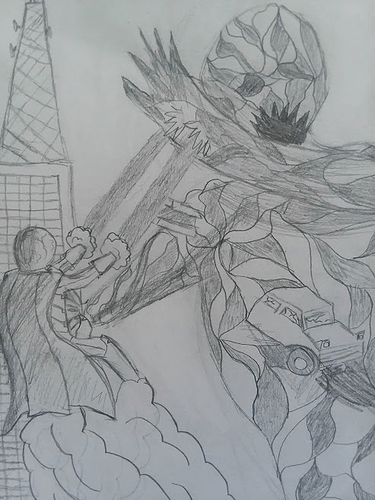 I decided to leave this as just a sketch. It looks pretty good as is and I'm worried I'll mess it up if I pen it and then color it in.
Thanks to @Bramsley who gave me some advice and tips! He's a really great artist.