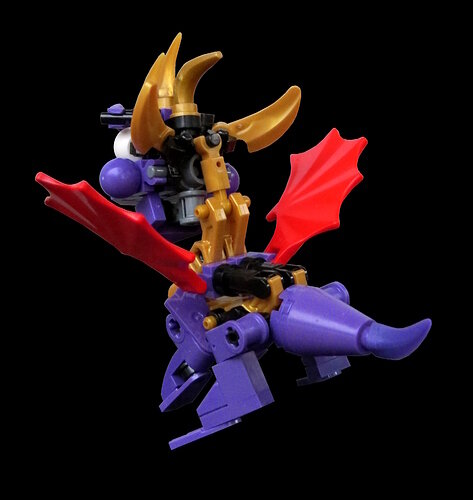 Gem collecting dragon who explores the Dragon Realms in Insomniac Games' 3D platforming video game series.
So small and so cure! Amazing work as always!
The way you made the head is just brilliant!
As always, that face is amazing. Especially the eyebrows.
This is so cute! I love it! Amazing and creative use of parts.
That's amazing! You did him really well.