Hello everyone on the Boards!
What category does this go into? Artwork?.. Videos?..
So recently I was in the mood to imagine up some game ideas. One of the games I've wanted to make for a long time involves some kind of beat-em-up or brawler type of gameplay, and in the spirit of that I did some doodles in my sketchbook of what kind of attacks the player character could pull off.
I wasn't satisfied with the doodles, so I used the key frames I drew as a basis for some quick sprite animations. These are some of the results!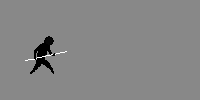 A quick, light attack combo.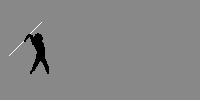 A powerful heavy attack combo.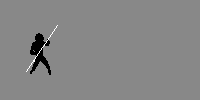 And a parry that can be performed out of a block to stun enemies, one of my favorite game mechanics.
I apologize these are really small, scaling them wasn't working properly. I have a few more planned that involve elemental special attacks and player buffs!
UPDATES: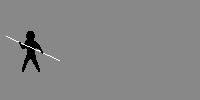 Earth Special Attack. Summons a boulder from the ground nearby that can be hit with an attack, sending it flying in a direction.
Don't expect an actual game to come from this, this is just me messing around!
As always,
Comment and Discuss!