Hello everyone! I'm back with a a new Toa moc and background today!
Here is Suhni, remorseful Toa of Water. Hope you like new stuff!
Once a teacher turned Toa. After Suhni got news about one of her students had commited murder and later suicide, Suhni was never the same.
She was in complete shock over what had happened. In her burden of grief, she went on a journey in seach of the great mask of wishes, in hopes of being able to go back in time before the tradgedy took place.
On her journey she found a blue shining Toa Stone close to the shoreline. After that fateful encounter, she felt it was her destiny to find the mask.
After meating Lharin, she felt it was in her best intrest to join him.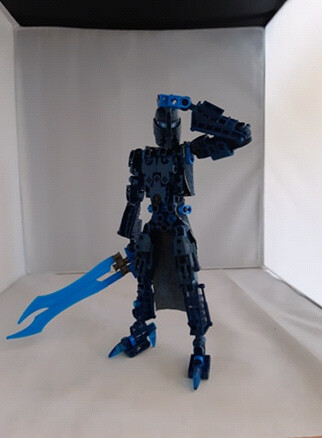 Old model.