Hello everyone on the Boards!
If you're wondering why the rum's gone, it might be because she took it…and drank it all.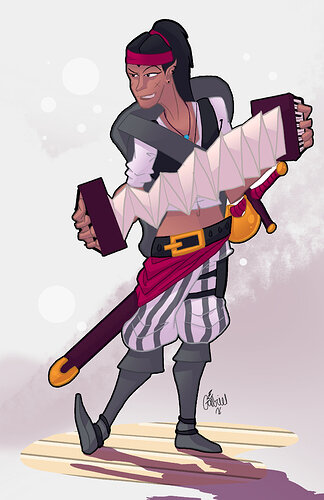 This is Syphira (Syph for short). She's a wood elf bard and one of the latest additions to the Fools of Misfortune party.
Though a pirate by trade, Syph strives to uphold her thievery to some degree of moral standard, albeit in her own eccentric manner. Of course, she can't do that without her trusty accordion, and a good old-fashioned shanty to go along with it.
Just watch out for the rum. That she likes to keep for herself.
This is a bit of character art I did on commission for a friend in the FoM campaign. I'm pretty happy with how it came out, though it took some difficulty to get there.
Dough Circles:
As always,
Comment and Discuss!