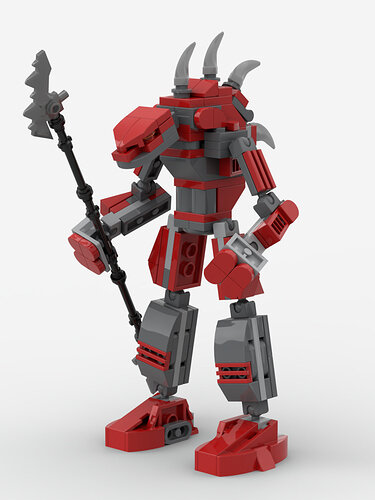 system bionicle figures that I made in stud.io and posted to r/bioniclelego a few weeks back, but never posted here.
there's various parts of these that could use some work, specifically the weapons, but I'm still pretty proud of the overall product.
all of the pieces are in existing colors.