Excellent, let's get you out there. Now ju–
Hm? Me? Oh. No, I won't be joining you, I'm not as brave. Besides, there are others that need preparing for the journeys ahead. Someone needs to help them.
Now, just close your eyes.
Play well.
---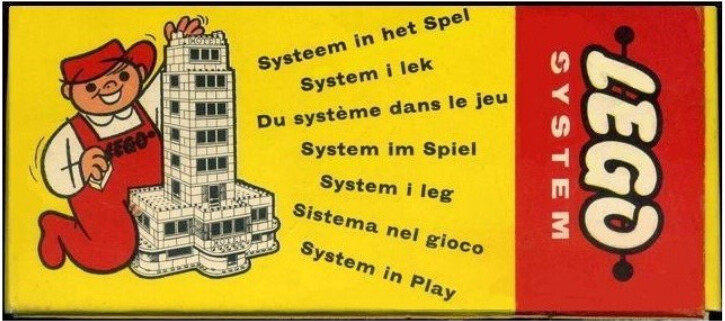 ---
Preamble

A few months ago

A black armored man walked through the hall, arms behind his back. Agents pulled out their weapons and attempt fire, but froze when he pointed his hook at them. Their eyes hollowed, faces melting as they're transformed before one fell through a portal and the other overwhelmed by robotic spiders.

Bursting into the control room, the others inside meet the same fate. Froze in time, mind and body mutating before getting taken away by forces unknown. The figure put an orb on the main computer and a surge of energy burst out, giving them full control.

"That was easy," Ogel said as he lifted his visor. "It seems this LEGO Organization has grown weak."

"Against us, such efforts are always futile." AntiMatter said dismissively.

"They shouldn't have retired all their heroes," Dr. Inferno cackled.

"Don't be so certain, they always find a way to ruin things." Ogel said to them. "Now then, Monstrox."

The green phantom chuckled as he left into the machine and empowered it with his magic.

"Oooh, I haven't felt a system this good since my library days!" Monstrox joked and then activated the signal, spreading the orb's power across the entire world.

"That thing really does rot their brains." Monstrox added, his smile spread across every screen. "Not that I doubt your evilness Ogel, but how about some life insurance?"

Ogel just stared at Monstrox as one of his robotic servants came up with a sphere. The old mastermind looked at the crystal ball, but was unable to determine its use. The virus just continued to smile.

"You know me, we could always use more monsters." Monstrux said as his phantom came out and ate the crystal ball.

In an explosion of power and green fog, a figure rose. A figure Ogel only recognized from paintings. Lord Vladek, his long lost ancestor. Only, the armor colors were wrong.

"Now we can secure our hold." Said the ever smiling Monstrux from the screens.

---

The Other Today

"The mayor has agreed to Misunderstood Ogel's proposal to make this day the official Ogel Appreciation Day. So be sure to get on out there and celebrate all the great things Ogel has done for our city." The reporter said from the TV.

The figure was still asleep, face on his laptop's keyboard, standing at his desk. The computer was also on, having a string connections and mad ramblings. He was tracking something, but what?

"Figure Located. Figure Located." It beeped at him.

He jerks awake, groggy before realizing what it said. He pulls the screen unnecessarily close, looking at the new popup.

"Yes! There are others! I hope they'll help." He says, rushing to make himself more presentable.
---
Today
You open your eyes. Where are you? How would you like to start your day?
---