A review of my Takanuva moc! The video's about 5 minutes long, thanks for watching!

Well, this MOC is nice! I understand the gappy legs and arms, since the gaps helps poseability, but the shells should be lengthened as to cover the gaps.
The shoulders should be modded, since they're really exposed and gappy. I suggest using HF shells or Nuva Boob Shoulder Armor.
Also, could I proofread your Rewrite of the Bionicle saga? The same with you, I'm a slight fanfic writer and artist.

@Political_Slime
is a cool member to be around, as with
@ColdGoldLazarus
. Both are featured here.
I see an Avohkii in the mists! Nice pic by the way.
The arms, for some reason bother me... maybe it's the black. anyway, good job
It's definitely the black, it bothers me too.
are there any white skeleton pieces? Maybe he can paint them
Paint wouldn't work, it would rub off at the joints.
oh
Suggestion: modify the upper arms so that they are the type of CCBS bone that has a socket on one side and a hinge ball joint on the other. Use those in the light grey color. (They come on XT4.) They might blend in a bit better.
Or you could use a longer white armor piece for the upper arms.
Bad news, the light grey pieces won't work for this moc. The arm for my moc and xt4 are two different pieces.

Perhaps you could modify the lower arms as well, to be compatible with that piece.
The only problem with that is how long the arms are when I do that.
Well, then my only other advice would be to change the CCBS shells on the upper arms to longer ones. That might help.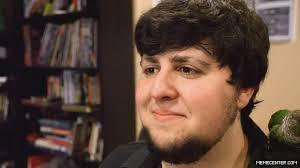 I'm not fun guys (even with all my memes)
Yet another Matoro sacrifice no seems to care about. I feel ya bro.