I cant be the only one who wants to try and recreate some of the concepts shown in the
"Art of Bionicle" art book, so I made a topic for all of us who want to try and recreate the concepts however we can, we could 3d print some pieces and mods some current pieces we have via painting or cutting them.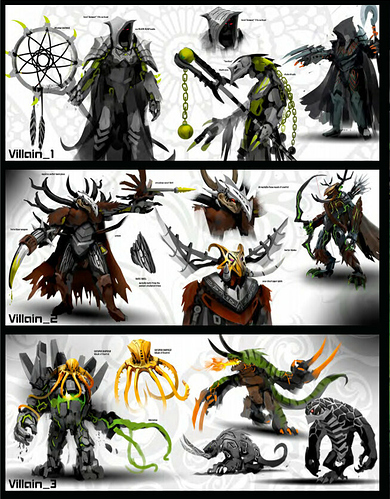 Villain_1 and Villain_2 seem to be pretty straight forward, except for the masks and some pieces used on them.
You can post here your recreations of any of the concepts shown in the book, be free to do so.