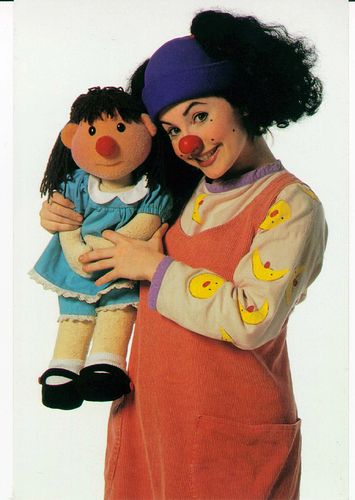 from the Wiki page:
The Big Comfy Couch
is a Canadian preschool television series about Loonette the Clown and her doll Molly who solve everyday problems on their Big Comfy Couch. It aired from March 2, 1993 until December 29, 2006. It was produced by
Cheryl Wagner
and Robert Mills,
directed
by Wayne Moss, Robert Mills and Steve Wright. It premiered on March 2, 1993 in Canada and on January 9, 1995 in the
United States
on PBS stations across the country. The program was also broadcast on
Treehouse TV
from 1997 to 2011. I love the show! I used to watch the show on dvd when i was a kid. The clock stretch is a classic!