Hello Boards!
After watching the latest Eljay Johnsen Show featuring Swert about 810NICLE day. Where they revealed that The Beaverhouse & CO are planning on playing the "BIONICLE Quest For The Mask: Trading Card Game". I got excited to make a topic about this rather obscure piece of BIONICLE media so here we go.
In this topic your allowed to talk about anything related to this game, Decks, strategize, rules, you name it.
Rules:
Keep discussions civil
No trading or selling allowed in this topic.
Sources to find out more about the game or use to build decks or learn to play:
Full card list (Except Card #197):
http://www.brickshelf.com/cgi-bin/gallery.cgi?f=168918
Card #197 (Recreated by Redditer: u/Ivanproff on r/bioniclelego)

Offical Upperdeck website with rules and info from 2001.
https://web.archive.org/web/20020217045822/http://www.upperdeckentertainment.com/bionicle/train2.asp
Deck building rules: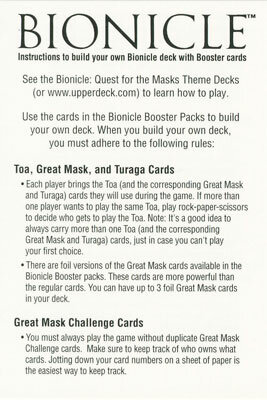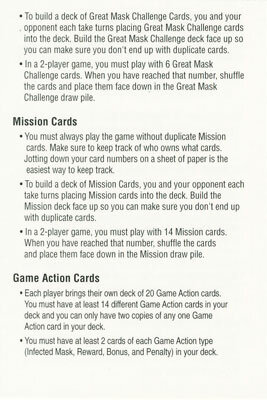 Deck building rules for the "Rahi Challenge Expansion":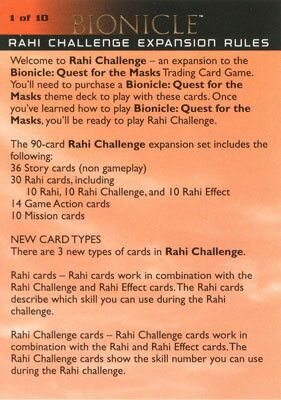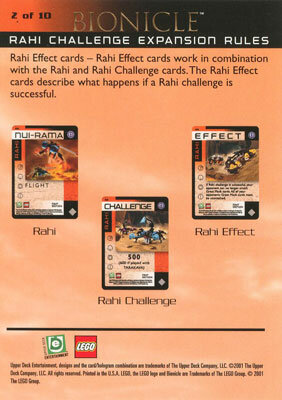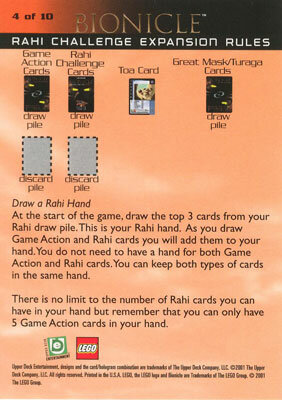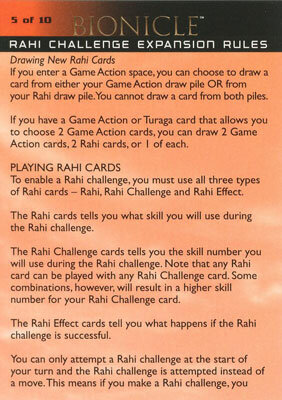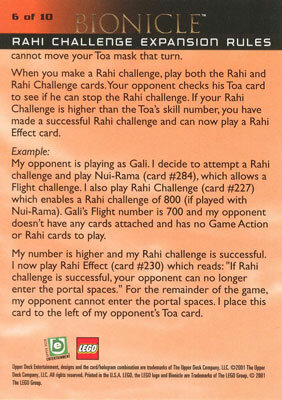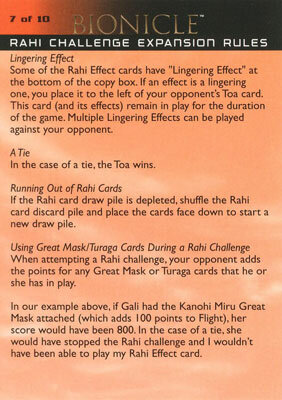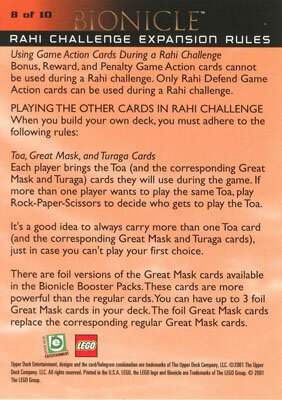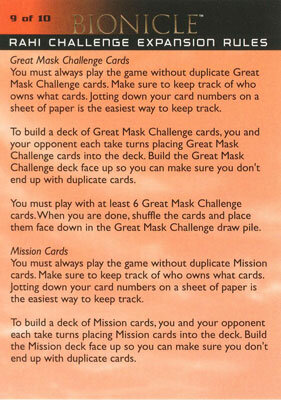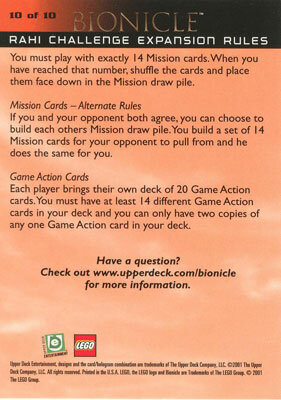 This is the last thing promise. To get the discussion rolling let me share with you my own deck I've made I call it Kopaka control:
Toa card
Card #51 Kopaka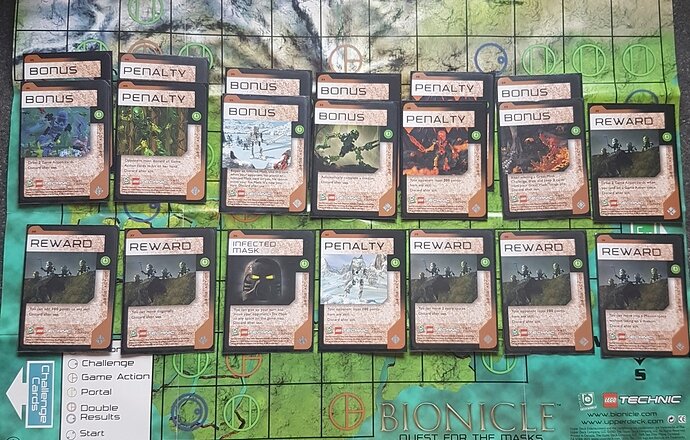 Great mask/Turaga cards:
Card #52 Kanohi Kakama
Card #56 Kanohi Hau
Card #57 Kanohi Akaku
Card #58 Cheif of Ko-Koro village
Card #59 Ice pick
Card #60 Kanohi Matatu
Card #168 Kanohi Pakari: Holo
Card #169 Kanohi Kaukau: Holo
Card #170 Kanohi Miru: Holo
This deck is made with mostly cards from the starter decks though there are three holo cards used that was only available in the booster packs. The deck uses card that draws you more cards and disrupts your opponents to win the game by over valueing them.
Hoping for some fun discussions and cool decks from you all!
//Tarkur
EDIT: Due to miss reading the rules for the deck building of an Game Action deck my Kopaka deck isn't following the rules however I'm planning on rework the deck list soon so it will be good to go. For those wondering what the problem was here' the answer: A Game Action deck needs at least 2 of each Game Action card type to be considered a deck. So basically for a Game Action deck to be a
Game Action deck it needs at least 2x Infected Mask cards, 2x Reward cards, 2x Bonus cards and 2x Penalty cards.