Hey guys! I'm Aquaris and I'm back with Zcheneraq. Now, I know the name is completely insane, but I like it so I'm not going to change it. I did give him a nickname, kinda like how the dark hunters had code names back in Gen 1; so you guys can address him as: The Bull. Anyway, here are some pictures!

Side note, The Bull is supposed to be skeleton themed, and I purposely made his arms small to add to that boney affect. So don't complain!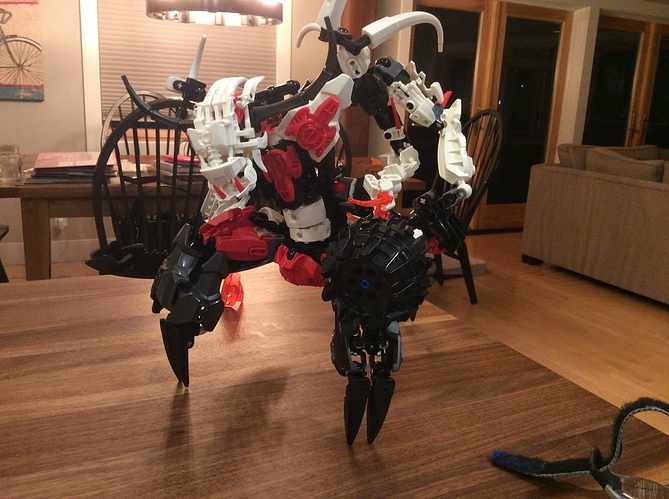 His back is pretty bare-bones, and I'm trying to find a fix to that.
Anyway, that's The Bull. I tried to change everything you guys told me to in the last one, but all the while still keeping my personal style and his personality.
I appreciate criticism as long as it's constructive and respective.
Thanks for your time!
-Aquaris: Guardian of the sea
P.S. I'M NOT CHANGING THE NAME! So don't ask… jeez.