A revamp of set 8962 Crystal King.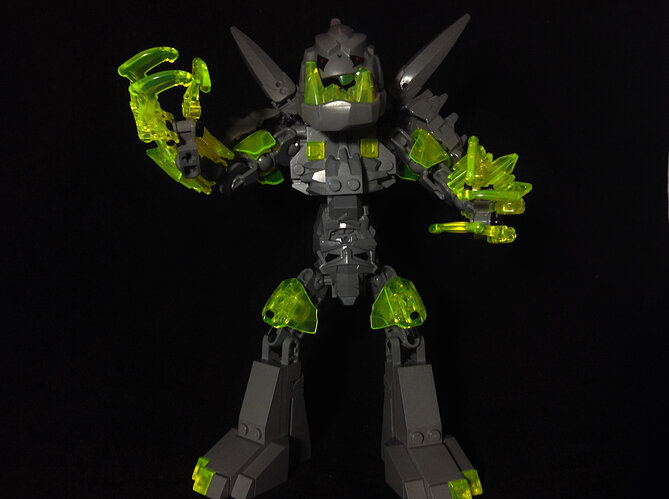 Oh, now this is nostalgic. It looks really nice! The newer CCBS pieces help a lot with revamping the structure of it, while the system portions still give it that classic texturing.
You didn't use too much trans green/yellow and that's a good thing. It looks very rocky and sturdy, so overall a good revamp!
Oh the nostalgia!
Clutch powers anyone? It's a bit blocky, and I would like more dynamic pictures, but great job!
7/10
I just can't not see that HF mask on his lower torso as a crotch face.
Those ccbs rock/crystal armour pieces work nicely, though.