A while back, I saw @Biggums ' Toa Mata of Secondary Elements, which really piqued my interest. So, recently I decided to try my hand at making Secondary Element Toa Mata, and I think I did pretty well if I do say so myself.

First, some lore regarding them. After creating the six Toa Mata we know and love - Tahu, Kopaka, Gali, Lewa, Onua, and Pohatu - Artakha decided to continue his work and create eight more of his Toa Mata. After they were complete, they were sent to the Order of Mata Nui for training. The Order decided to store them in Canisters and release them should the main six fail in their duty.
That never happened, thankfully, but during the Destiny War, the machine containing these Toa's Canisters malfunctioned, and they were sent to the shores of Mata Nui. They awoke to find the island being ravaged by the Bohrok swarms. Being Toa, they assumed their job was to put a stop to the mechanical menaces. They gave a valiant effort, but ultimately failed. Shortly before the Great Spirit's reawakening, they were teleported off Mata Nui by Botar's replacement. After the Reformation of Spherus Magna, most of the secondary Toa Mata went their own ways.
Favlos
Favlos was created by Artakha to be older and wiser than the rest of the team, thus rendering him the perfect fit for team leader. He was equipped with two hooked staves and a modified Kanohi Hau. His mild and even nature allowed him to get along well with most of his team, and his perceived age made him respected among them. Unfortunately, he had little experience. While fighting off the Bohrok, he made a few poor decisions, losing the respect of some of his brothers. After the Reformation, he continued working for the Order, until he felt his old age had caught up to him. He decided to retire, living a peaceful life on an unknown island in the Uncharted Sea.
Suul
A jovial and friendly Toa of Plasma, Suul hasn't seen much combat, instead preferring to build things for his comrades to use. His favorite things to build are vehicles, and his favorite thing to do is test drive them. He currently works as a mechanic and engineer in the Order of Mata Nui, one of the few Toa Mata to continue working for them. He is equipped with a Plasma Mace and a Mask of Rahi Control.
Vokri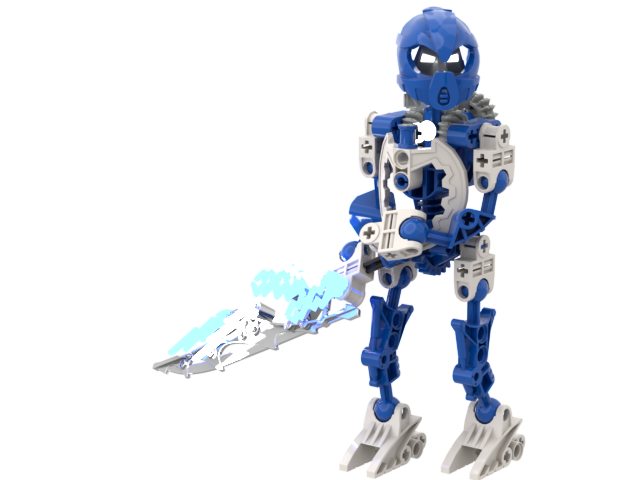 Vokri is known as the collector of the group. She is obsessed with collecting trinkets and knickknacks. Her current collections include swords, clocks, and cool rocks. She will happily talk for hours about any item in her treasure hoard, so usually her teammates try to steer conversations away from them. She currently works for the Order as a field agent, and is a well-respected combatant thanks to her lightning-quick reflexes. Her mask is a Mask of Direction, which allows her to never get lost, and her preferred weapon is the greatsword given to her by Artakha, though she has plenty of backups.
Fenix
Fenix loves to fight. He spends most of his time training and sparring, and always seeks to improve his skills. None of his siblings were able to beat him when they were training on Daxia, and on Mata Nui, he was a one-Toa Bohrok demolition machine. However, his other personality trait has often hindered him. He follows his own code of honor very strictly, and rule number one is that he cannot retreat. Even if he would surely die, he never backs out of a fight. This has led to him being dragged half-dead from fights quite a few times. After the Reformation, he stayed with the Order for a while until hearing of a mercenary creed called the Fallen Sun. He left the Order and joined their ranks, and he's never felt more at home. His mask is the Mask of Victory, which increases his strength, speed, stamina, durability, etc for a short time. After its effects wear off, he becomes fatigued and exhausted, so he only uses it in tight situations.
Ceviri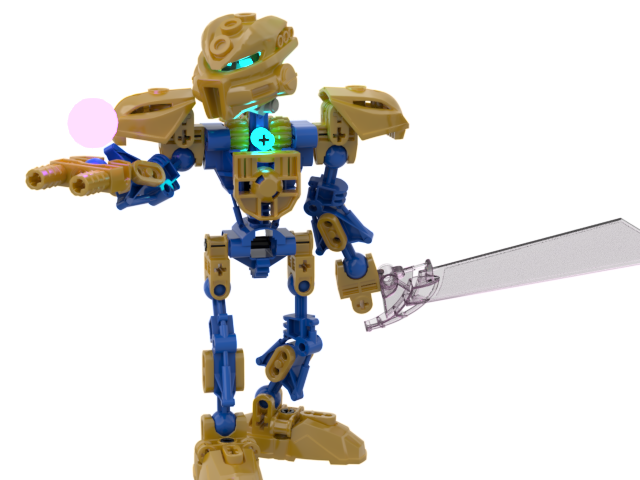 Ceviri was one of the odder Toa Mata from the start. She was very religious, moreso than the average Matoran or Turaga. She prayed to Mata Nui daily, nightly, and before every battle. She was the first to suggest that they should not be fighting the Bohrok, as she had a vision that it was Mata Nui's will that they level the island. Of course, her teammates disregarded her. On Spherus Magna, she was among the founders of the Church of Mata Nui, which became the largest religious organization on the planet. She wears a Kiril, and she does not wield any physical weapons. Instead, she uses various weapons made from pure psychic energy, which can appear and disappear at will.
Bayi
Bayi is perhaps everything that a Toa should not be - selfish, cold, money-driven, reclusive, and has a disdain for unity. He was always the odd man out in the team, though not for the others' lack of trying. He just never wanted to participate in team activities. He did like going on missions, but always by himself He was very efficient, though, so Favlos allowed it. After learning why he was so efficient, though, he was expelled from the team. As it turns out, Bayi enjoyed murdering his enemies. He went on to join the Hunter's Guild, a bounty hunting organization. His mask is the Mask of Adaptation, and his weapon is a Grav Dagger.
Detro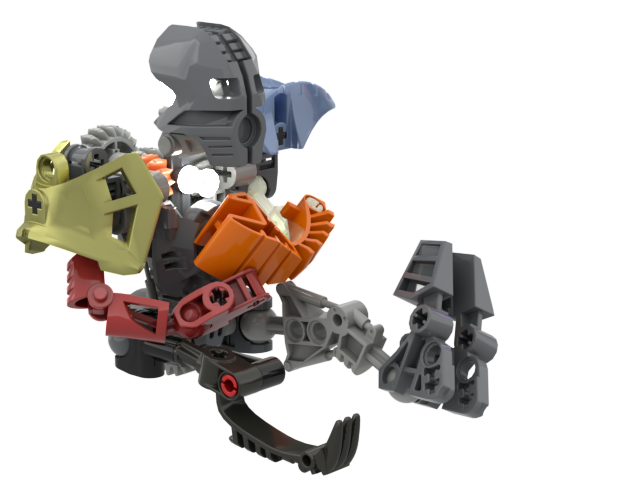 Detro was the last of the Toa Mata to be made, and as such Artakha got a little sloppy with his design. Despite being a Toa of Sonics, he was deaf, and he was plagued by aches and pains. Despite that, he was pretty friendly, and got along well with his teammates. One act towards the end of their mission on Mata Nui would go on to haunt him, though. While on a mission with Bayi (who only reluctantly agreed because Detro wouldn't talk), they were ambushed by a swarm of Tahnok. Detro abandoned Bayi and fled, leaving the Toa of Gravity to fend off the foes himself. Bayi managed to escape, but was absolutely pissed. He likely would've killed Detro had Botar's replacement not appeared soon after and brought them away. Filled with guilt, Detro left the team, and with very few options, he became homeless, living on the streets of New Metru Nui. It was then that he realized the constant aches were a sign of something worse - he began falling apart. He had to scrounge around for prosthetics to replace his parts, leaving him looking mismatched and miserable. His mask is the Mask of Undeath, and he once used a sonic cannon as a weapon, though he had to sell it to buy his prosthetic leg.
Boro
Boro was known among his teammates for his quick wit and hotheadedness. Like Bayi, though, he didn't enjoy working as a team. In fact, he disliked it so much that he escaped Order custody during their training. He fled to a small island off the Southern Continent where he modified his armor and changed his name to Rho. There was a small Matoran tribe there that he occasionally protected from Rahi beasts, though he lived in a small cabin deep in the woods. Eventually, he decided to leave the island in search of better things, which is when he learned of the Hunter's Guild, a bounty hunting organization meant to take out villains and protect Matoran - essentially a foil to the Dark Hunters. Rho joined, and saw the Guild change and grow over time. It became independent from the Order shortly before the Destiny War, and on Spherus Magna it boomed in popularity, becoming one of the main law enforcement organizations on the planet. Rho's mask is the Mask of Camouflage, which perfectly disguises the wearer to their surroundings (provided they aren't moving). He has many different weapons, but his favorite is his bow, which he has multiple different kinds of arrows for. The arrow pictured is a bomb arrow.
Phew! That's everything. If you've made it all this way, thank you for reading! Hopefully it was interesting enough to keep you captivated.