Quick drawing that pretty much explains itself. BTW the note on the broken staff reads, "We told ya so!- Rebels"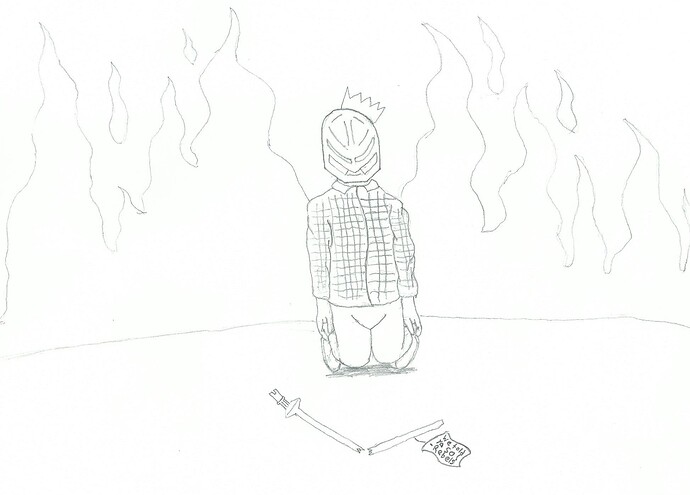 Reminds me of the good old days when we beheaded ol' Louis XVI out in public. Ah, good times.
Hehe, then you were killed by your own invention some time later
I did not invent the Guillotine. However, yes, I was beheaded by it. But those peasants didn't know what they where doing. I was trying to save France!
I liked Eljay when he was his normal self.
Taking over the Boards? Not so much.
that'S WHAT you think! I'M counting on it.
Yes, but he will stumble, roll, and get a few bruises.
I will seal his fate…
This will come true…
Or maybe shot in the mouth and guillotined the next day (sound familiar?)
No! You traitors will not succeed!
This drawing is a perfect example of what will happen in the coming hours.
Wow…this drawing is really good. I give this 2 thumbs up
About the actual drawing, this is stunning. I love the crooked crown and broken staff. The curvature of the miru is captured well too. This just captures everything this turn of events has brought so perfectly.
this will make a good companion piece to a picture I am drawing that should be up tomorrow, good drawing Stoax