In a previous topic, I've included pictures of the first several batches of BIO-MOCs I made, starting from the oldest ones I have in 2009. I was also building things out of system during this time - and those system MOCs were generally better.
This first batch of MOCs were (mostly) all built using pieces from the Master Builder Academy: Space Designer set, which re-engaged my interest in MOCing from a time when I really didn't take pictures of my MOCs. With the perspective of adulthood, this was a perfect starting point - I imagine every kid with access to LEGO has built a spaceship. There are very few rules when it comes to building futuristic spacecraft, so it's a good starting point for kids while quite literally building the foundations of professional design techniques.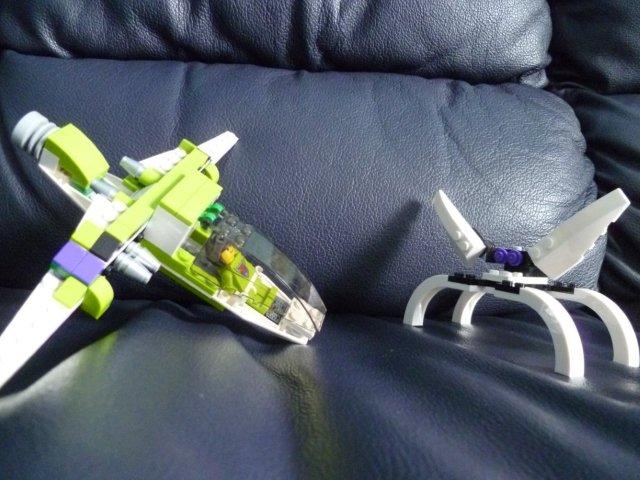 This was the first MOC I uploaded to the Master Builder Academy's gallery - titled "Bug Hunt". The coloration of the ship is a bit odd. The "Level 1" Master Builder Academy sets used lime green as a primary color, purple as a secondary, and forest green as a tertiary, along with a bunch of primarily white pieces for structure. The forest green clip for the cockpit was a given for this MOC, but I'm wondering why I included the purple slopes as well.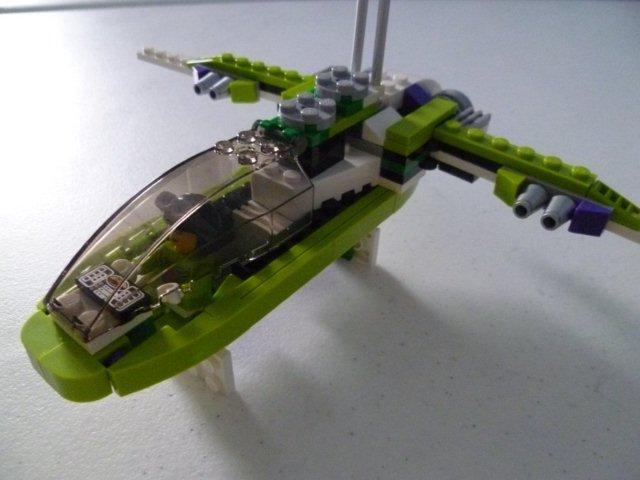 I definitely didn't have a good looking cockpit on the previous ship, so for the next one I decided I would use the cockpit design used in the sets. I still didn't really know what to do with the purple bits.


Microbuild spaceship. Nothing special, but this does have some thick, stubby wings.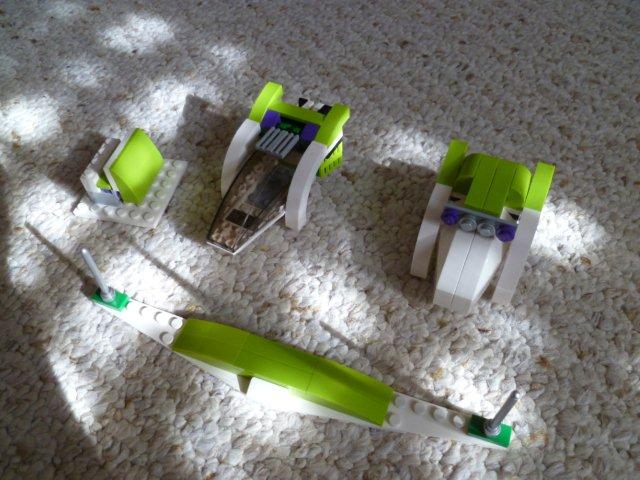 These were the "Space Racers" - one human piloted, one robot. The macaroni pieces would flip out and act as wings - maybe in my mind they generated something a bit more aerodynamic.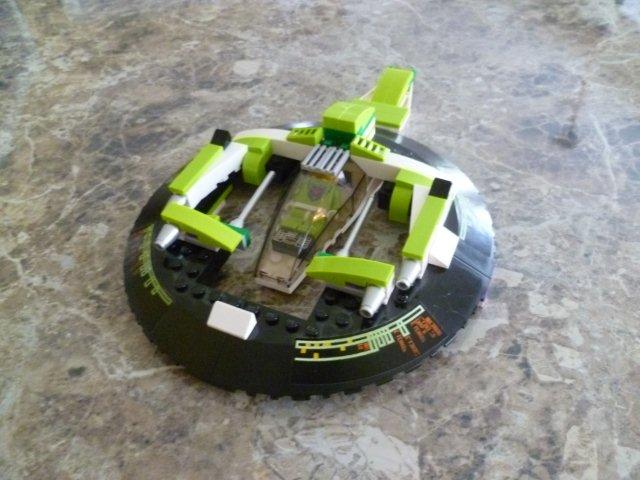 I guess I wanted a bit of a change of pace, so I brought out some Mars Mission parts and created a flying saucer type MOC. I remember people on the gallery quite liking this one.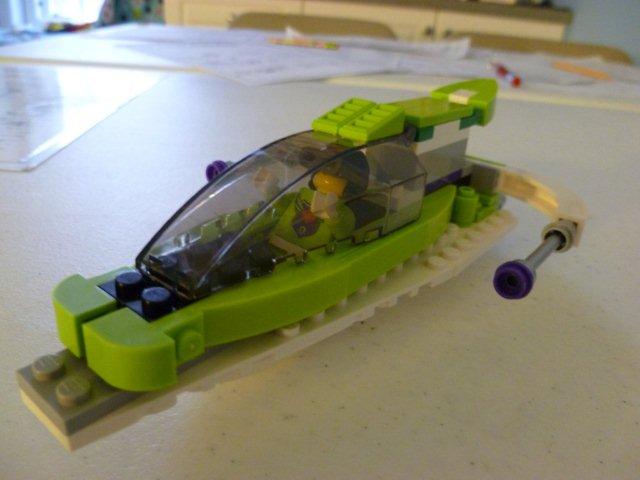 I'm a bit bewildered by this one. It doesn't seem to have anything going for it - the cockpit is weird, there's a bunch of exposed bricks in the back, and it also doesn't have good wings.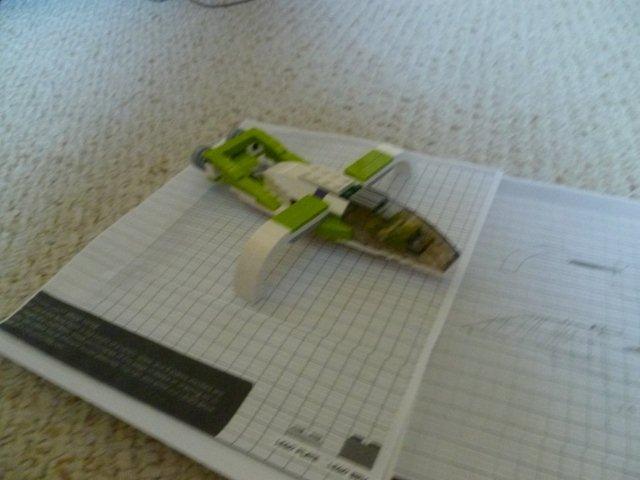 The Master Builder Academy instruction booklets were great. They had instructions about how certain techniques were being used in the build process, they had interviews with LEGO designers and fans, and the first one also came with brick paper. I think this was the only model I made that used brick paper - it was meant to be a a hybrid water/space vehicle.


No greens on this one, thank you. Except the cockpit handle. I'm still not sure why I decided that macaroni pieces could imply wings for steering.


Now we get into some interesting territory. This was meant to be a hand held weapon - and it looks like I pulled in some tiles from other themes to give it that look. The handle also wasn't comfortable, so I found something to soften it and rubber banded it to my wrist.


Here we have a valiant attempt - building a bipedal MOC using only hinge plates. While still using two of those hinge plates on the front, and not for ankles so it can properly stand in motion. That is an unusual cockpit design; I'm imagining the silver bits generated some sort of force field.


Not much impressive about this one, aside from some interesting color blocking. At least it has wings.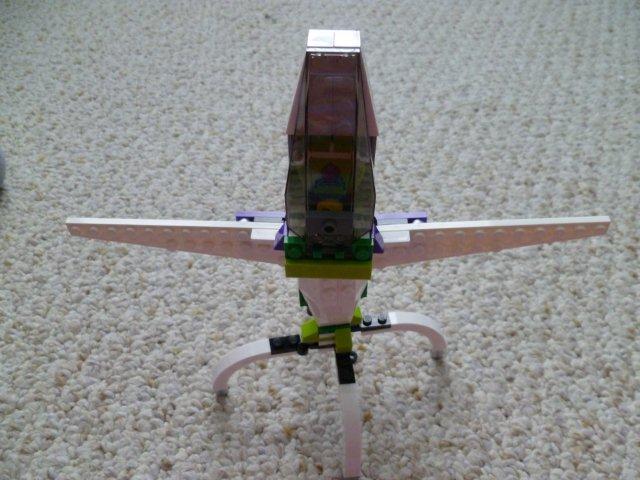 I'll leave you with this one for today - IIRC this was the last one I built before a short break. It looks like a section of it is rotated on one of the TECHNIC pins that came with the set, and the landing gear was meant to fold in and out during takeoff/landing.
Hope you enjoy these old MOCs, and join me next time, where more than likely I will have more spaceship MOCs!