I just bought a complete Irnakk with instructions for £25 off of eBay. I'll send pictures when he arrives.
@Rukah clearly you have something in mind for that color and I'm curious to see what it is
It took me awhile but I've finally assembled the set that will represent Community Additions in my Bionicle collection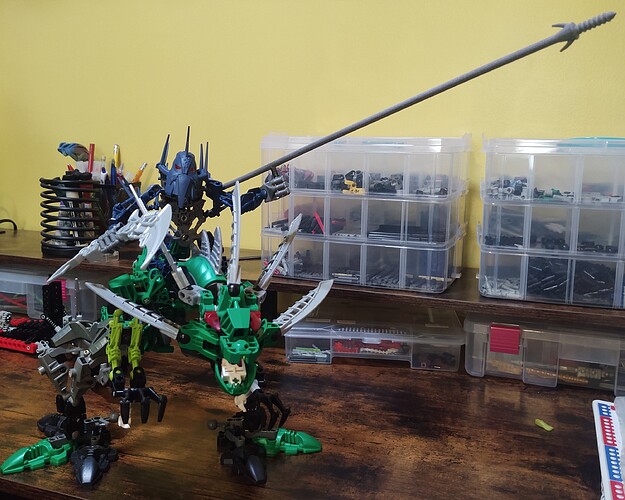 The name for Nektann was suggested to Greg Farshtey by BZPower and BIONICLEsector01 member Nuhrii the Metruan.
The Crescent Scythe was designed by Kelly McKiernan, aka Binkmeister, webmaster for BIONICLE.com and former BZPower Administrator.
The Devastator was created by former BZPower reporter 55555. I bought this one from Iron Foam Armory on Shapeways.
Tahtorak was created by Justin Lamb, known as Tad 10-OH on BZPower.
Totally canon, totally fan-made.
Ah yes I do. It's this.
Also your tahtorak and rider look pretty good.
I got a quartet of Honeydews.
His head is the only helmet piece in yellowish green (so far) and it completes the spectrum of green helmets.
It's a helmet for the puppeteer's hand.
What? I thought these were system sets? Do they use Galidor?
When you're likus, everything can be anything
They're a hybrid of different sets, no official Galidor though. In Galidor, characters can morph their bodies into unrelated objects and that's what the mixture of pieces remind me of.
I got my super minipla predazord for the main ranger mecha of the series.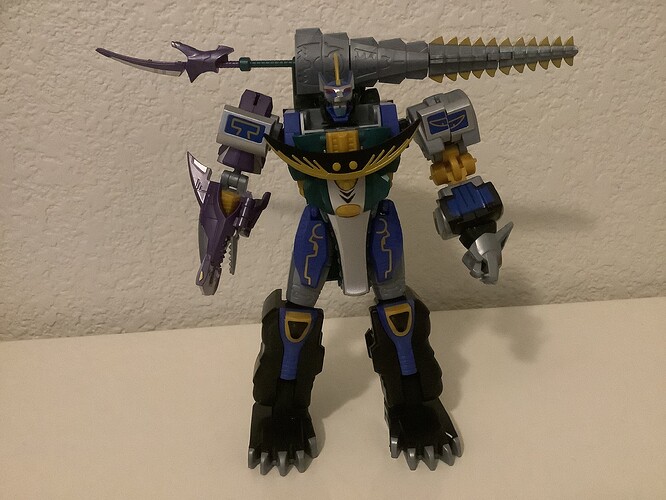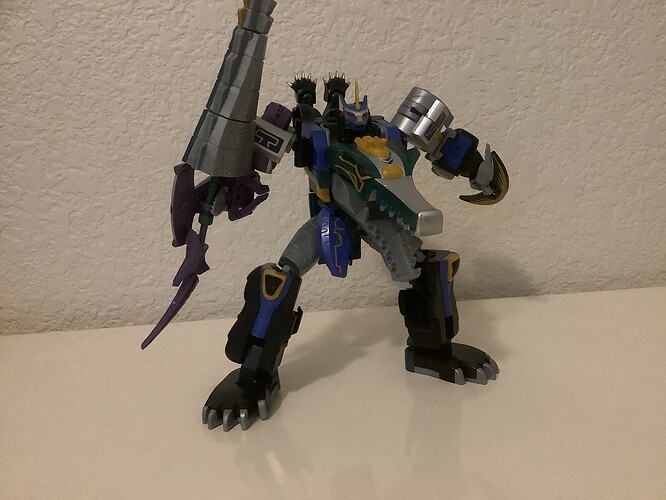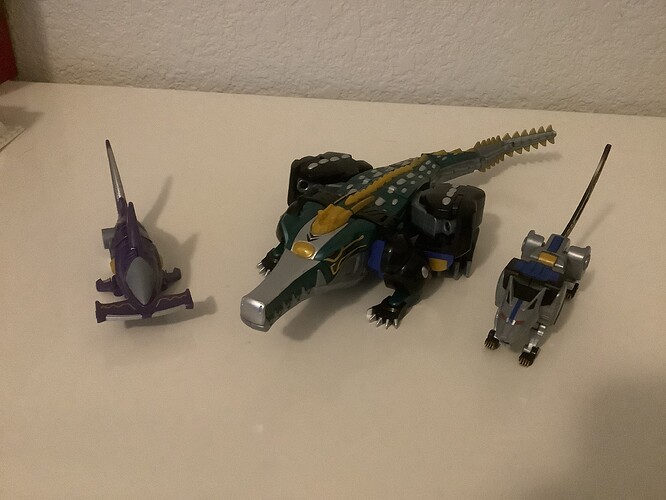 I love how unlike the dx toy this one can do the entire evil mode with the head chest.
ooh so jelly, i really want to get my hands on the succulents set
This was supposed to arrive on mother's day for me and my Mom to build together, but there was a shipping delay, so the week after will have to suffice
What do you mean winger can't be wholesome
hecc wingler got hands?!?