Hey guys! This is an old moc that I finished in a coulple of months, but I took me about 5 years to do. It took that long because I was always updating it. I make the moc, I get a review from my friend, then when I buy a set I get the pieces and I update the moc.
(Here he is with his unfinished sword ;-; I try to keep the arms "classic", since it is a g1/ccbs build)
I know it's color scheme is horrible, but I have an explanation. I get lots of pieces, but the colors are very varied, so I don't get a lot of pieces of the same color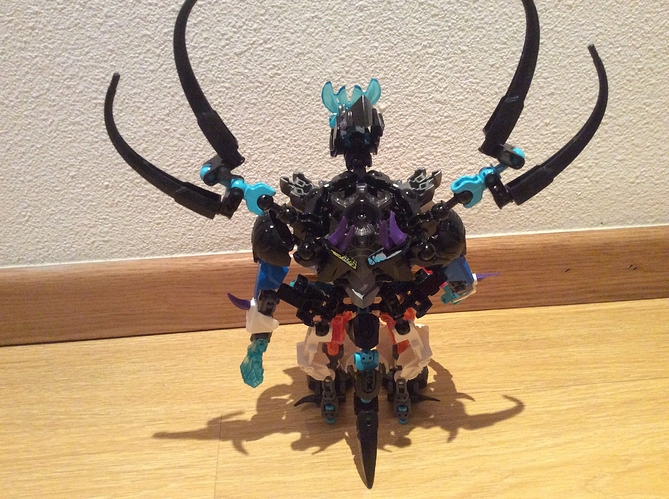 (I like to think that he is some kind of a dragon cyborg, cuz… idk it's pretty cool to me. I also try to give him that meta-knight vibe, by switching between wings and some kind of cape)
(a minigun that I made for him, a mix between the old glatorian marble launcher and the new g2 missile launcher.)
I know that the moc is not very cool in the color scheme, but try to look beyond that. I hope you like it!
And ven, if you are reading this, I love your reviews and you and your team are amazing

Baiu!