(I wanted to have sketches for this post, but I wasn't able to get them done in time)
(Edit, added it!)
I'm surprised that I haven't seen any other political system purposed since the last podcast, but I guess I get to be the first.

In MNOG, we were present with Ta-Koro as the most militant village on the island, and I feel that theme was never adequately explored in G1. In this vein, I imagine G3's Mangai as a very martial government, not necessarily oppressive, but a little authoritarian.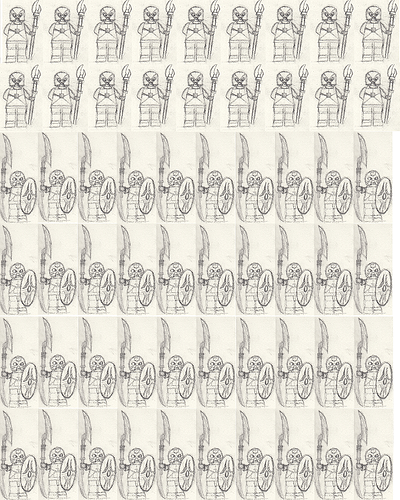 The legislative body of Mangai's government would be simply called, "the Council" (like RWBY, it could contrast with the "senate" of another region), and be made up of the captains of the Mangai Guard, and a few elders who are elected annually, and are required to have served a full career in the guard to qualify for the post.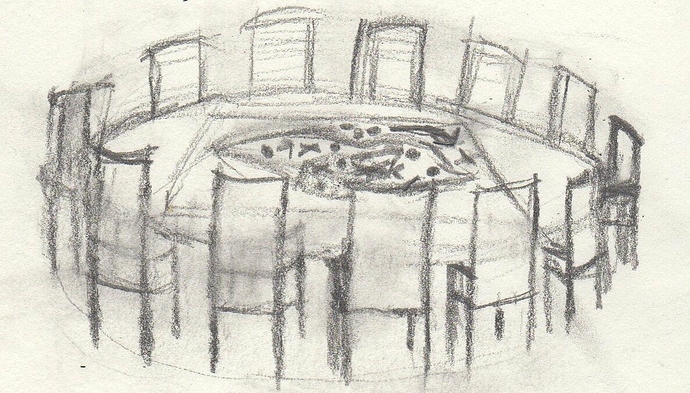 (They say a rough image is better than none.)
The Mangai guard itself, a large and professional fighting force, would fulfil all administrative, law-enforcement, and security duties. Organizationally, the Mangai Guard would be divided into twelve centuries of one hundred Matoran, each with its own captain and standard. Each standard is adorned with an image of Ikir (phoenix form) and would be protected with religious fervor by its century.
(This is the one thing I do have an image for)

(sorry if my art isn't great, but I hope you get the idea)
Centuries would be stationed at different locations across the region, and the most prestigious century within the Guard would be the First Century, who protect the Capital itself. The Captain of the First Century has two votes on the Council.