I finally have a Self-MOC!
He's got a couple of interesting things about him, mainly the build. That torso is completely custom, including the Okoto gearbox frame, just cause I wanted it. His sword can store on his back and it can be drawn when it's needed.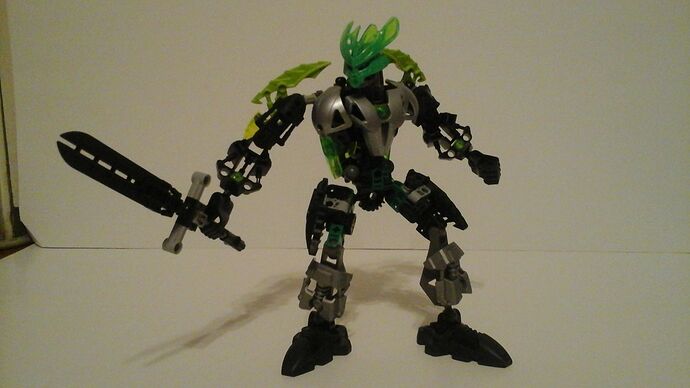 My main idea was that since he's the MASTER of HISTORY, I thought, why not use parts fromm every year of BIONICLE? I think I got most of the years down, please tell me of any parts that I need to add from any year.
I know his shoulders are set a little far back, but I don't care.