Greetings, everyone, and welcome to the Mesonak Shack! Here we will share our favorite Meso-themed creations, such as fan art, MOCS, or even literature. Here you may also discuss Mesonak's lifestyles, romantic relationships with other TTV members, and more! But before we begin, let us all rise for the pledge of Mesolegiance.
I pledge allegiance to my skull of the united states of Amesoca, and to the stuff for which it stands, one nation under Meso, indivisible, with horns and raisins for all.
Now then, I will begin with sharing one of my favorite pieces of artwork!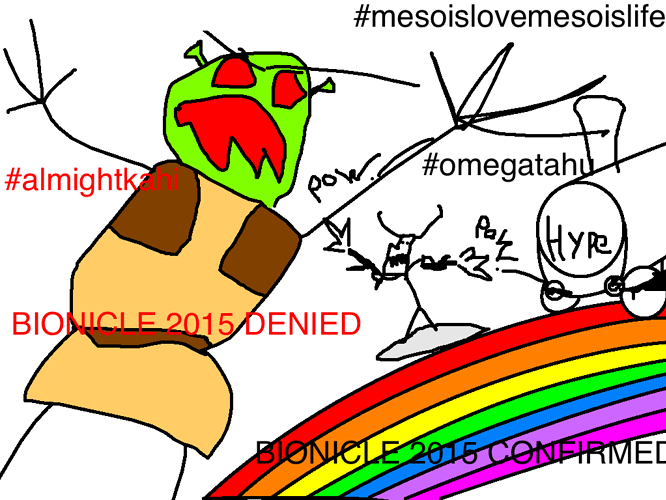 Anyone else want to share something?