Here we have a little project I hinted at a few weeks ago. I drew the Protectors of each tribe! I had a lot of fun doing this and I really hope you guys like it!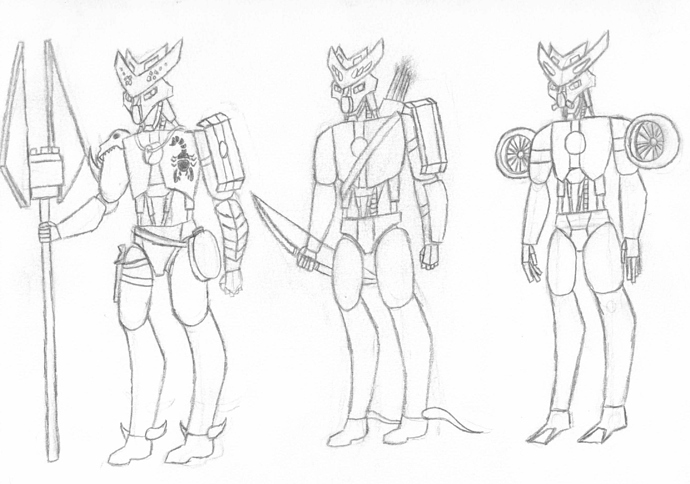 Anyways, I decided for these guys I'd take inspiration from different cultures from around the world (Narmoto is Japan, Nilku is Australia, etc.), however, for some characters I had a hard time doing this, specifically Vizuna and Kivoda, so I decided to make them more elemental, like giving Kivoda a breathing apparatus. Also, I was inspired by
@cat
and their design for Kopaka when I made Izotor, as I really liked how they gave him fur around his arms. Also, I don't know if you can tell, but he also has a hood. And, for those of you who saw my original art topic from this summer, I used some of the thinks from my Korgot drawing on this.
Anyways, all comments and constructive criticism are welcome and very much appreciated! I hope you guys enjoyed this!