Hello everyone on the Boards!
I feel a bit guilty for even giving this one a title considering it's just a painting study of a landscape from imagination. My first, actually (well, the first one I did intentionally for practice). Regardless, it's gotten me a bit excited because I actually think it turned out quite decent and it gives me motivation to keep practicing and getting better.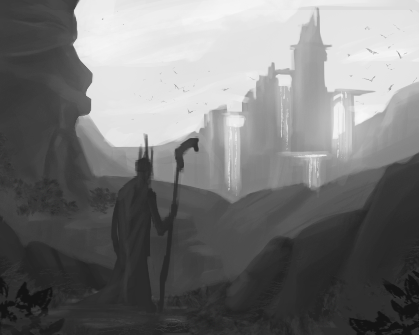 On a completely unrelated side-note, did you know I just discovered the Disney song Hellfire from The Hunchback of Notre Dame? I'm extremely late to the party, but I've been playing it nonstop for 48hoursstraightnowsomeonehelp…
COOKIE:
As always,
Comment and Discuss!
Or you will buuuurrrrrnnnnnn!!