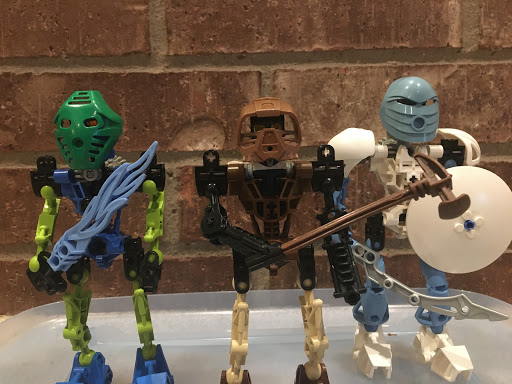 So a while ago I wanted to make a mata-style toa of botany, and within the last week or two he finally got a couple friends.
Apparently, when I made the Bo-toa, I thought so little of his basic design that I actually do not have a photo of him saved on my computer, but really there's little to miss.
I'll keep this brief, the toa of lightning is named Voltia, I think she turned out well with the coloring and build.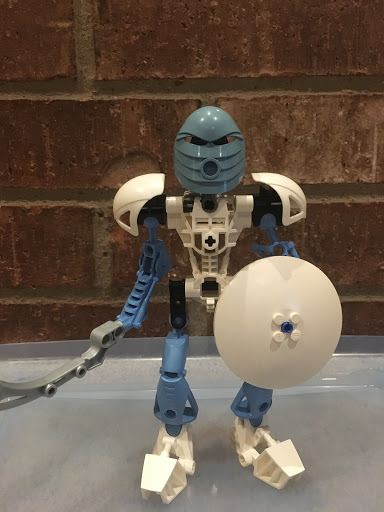 The toa of stone is basically my self-moc, Kow. I like to think of him as a chronicler of sorts, using his chisel tool for writing on stone. Also he has neck articulation, so bonus points I guess.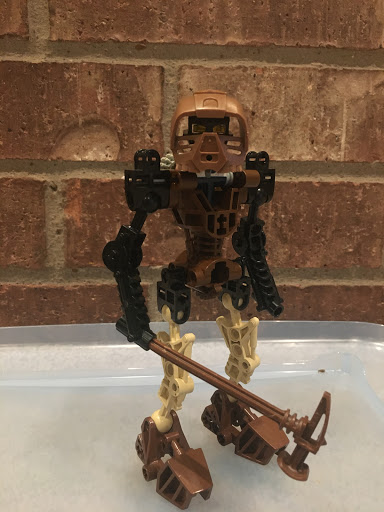 Hope you enjoyed a quick view of a couple simple builds, they're pretty fun to make and I think the latest two turned out pretty nice for what they are. At any rate, have a good day out there!