This is my Toa team that is almost is not made by me

It includes my self MOC and many other people who are my friends. I will upload a group shot when I am finished my Toa team and I would occationally update this post when I come with a backstory.
C&C appreciated
Toa: Wātau
Element: Time
Backstory: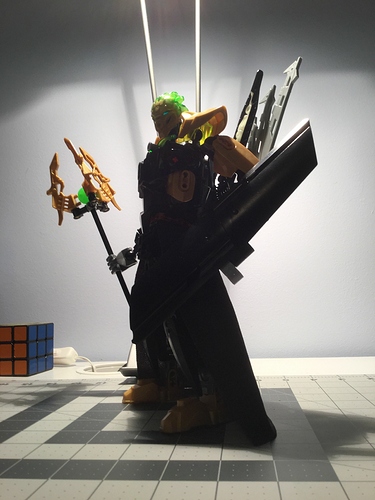 http://board.ttvpodcast.com/t/toa-watau-the-toa-of-time-my-self-moc/21206
Toa: Werahi
Element: Lava
Backstory:
My friend built the limbs and I built the torso.
Link Coming Soon
Toa: Waiuru
Element: Jungle
Backstory:
Post next or next next week
Toa: Rapura
Element: Space
Backstory:
Toa: Ngaru
Element: Water
Backstory:
Toa: Hukare
Element: Ice
Backstory:
Toa: Atara
Element: Shadow
Backstory: