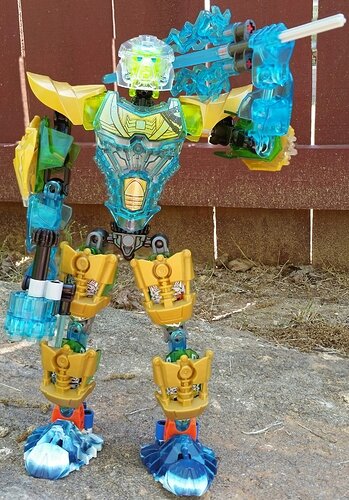 Toa Parlak
Element: Light
Mask: Kanohi Chroma
Mask Power: Power absorption and redirection
Weapons: Energy Sword and Energy Bolt Launcher
Powers: Creating light, generating lasers, controlling the entire electromagnetic spectrum of light, creating solid or non-solid illusions, acting as a source of light, moving as fast as light, absorbing light, unleashing a Light Nova Blast, the ability to change how others see his body color, bending light to become invisible, absorbing and redirecting power.
Weaknesses: Weak against Shadow attacks. If he absorbs too much power at once, his body will expel it out of his hands, becoming a danger to those around him.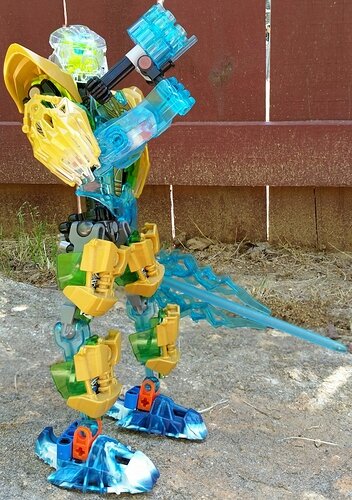 Bond who?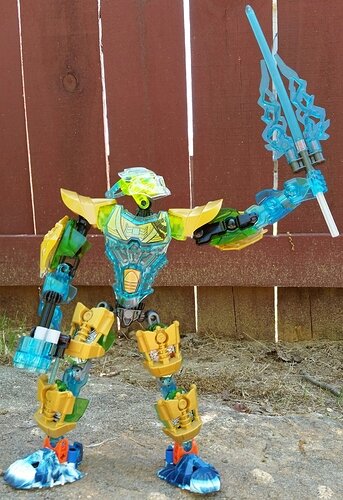 I HAVE THE POWAAAAAAAAAAAAAAAAAAAAAAAAAAAAHH!!!