So about a week ago I decided to do my take on the Toa's designs for TTV's G3, and wanted to make them in a different way from my other content, settling for a line-less design.
Also I really liked the camaraderie on G1 (or at least some of it), so I decided to draw'em like pictures from an album, showing interaction between a couple of the Toa because why not?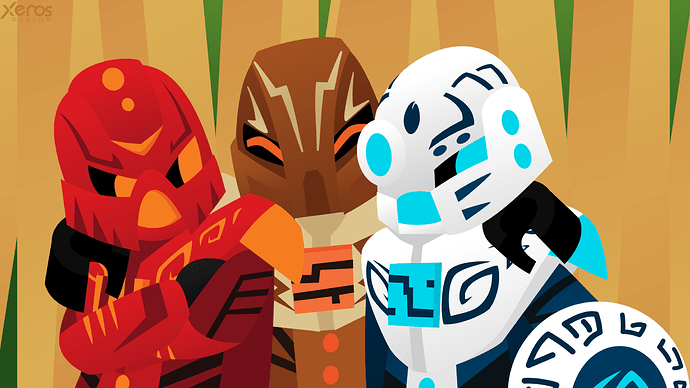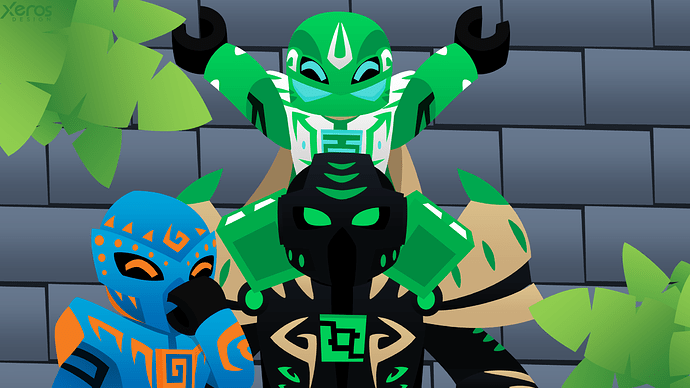 There's no lower half of the bodies just because it's supposed to actually be like a picture, but other pieces I have sketched actually feature the lower half… just in case you're wondering

I took my sweet time with the design choices for the masks, mainly the Miru (because I'm biased, and I wanted to capture the smile), and I got a couple of people (not fans) to recognize the characters by the paper sketches, so I'd say it was worth the time.
It's been quite a while since I've posted here
###March 12
Took some time, but here are the individual Toa:






Axe Version