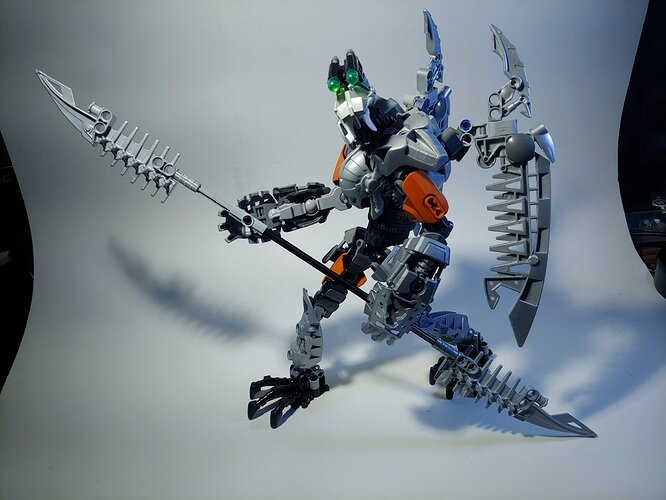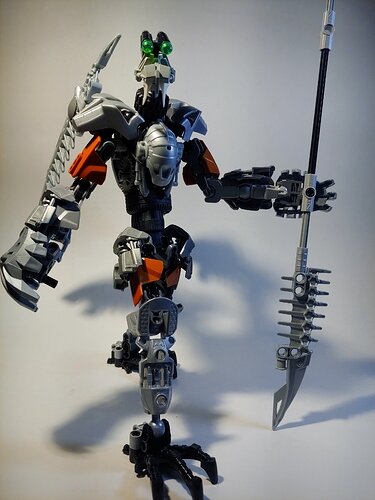 "Simply put, he makes Krekka look like a genius of the highest level."
—The Shadowed One
Hey look it's me again, posting my first finished MOC in, gosh, a year.
Airwatcher is one of the many Dark Hunters, and acts as a brutal sentry on the island Odina.
I decided to revamp Airwatcher because I thought it would be a neat project to revamp all the Dark Hunters from the Dark Hunter Design Contest back in 2005.
The original by Adrien Perinet:

I've been trapped in the worst MOCing block I've ever had, and I hope this breaks it.