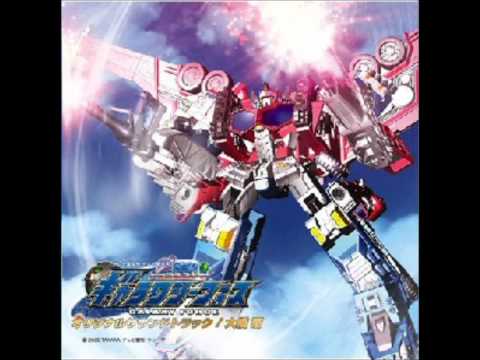 Deep within the void of space, a pair of maximal explorers investigate an ancient space station. A massive structure orbiting around a broken husk of a planet. Though it looks far more like a temple or cathedral than any sort of space craft. With towering spires and incredible archways, it was like a castle among the stars.
The two explorers cautiously make their way through the cavernous interior of the station. A white, grey, and gold rabbit bot takes the lead, while her orange and white armadillo moded partner reluctantly follows. Soon they enter an immense central chamber. A circular platform is at the center, spotlighted by dim star light from above. The walls of the chamber were covered completely in clockwork and time pieces. All still functioning after so many millions of years. The chamber was filled with the echoes of a thousand tics and tocs. The walls were alive with shuddering gears and twitching clock hands.
"What is this place…" The rabbit bot pondered as she looked around the chamber. The very next moment the clocks all struck twelve, and the chamber was filled with countless bells and chimes. A bright green light suddenly appeared over the central platform, though only for a moment. In a sudden and powerful burst of energy the light was replaced by a towering figure. An ancient cybertronian, who seemed to be made up of just as much clockwork as the walls around them.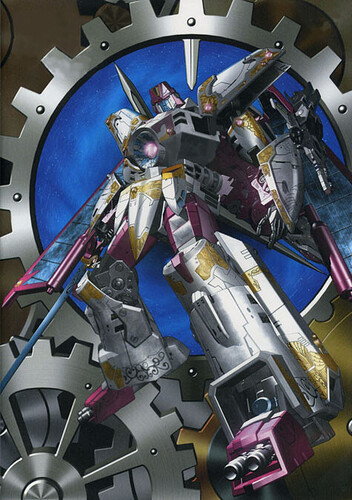 "Greetings. I am Vector Prime. A pleasure to make your acquaintance." The old bot said calmly. "Its been more than an age or two since the last time I've had company. I have yet to meet any of your kind. Though I must admit you are much smaller than my last visitors. Why you're no taller than Safeguard." He remarked.
"Hold on, Vector Prime? As in one of the original 13 Primes?" Said the armadillo bot, barely able to believe what was happening.
"The one and only." Vector Prime said confidently. "Now tell me, who might you be?"
The rabbit bot stepped forward. "My name is Luckyfoot, and this is my partner Splitshell. We're maximal explorers from Cybertron. We heard reports of an ancient space station out in this sector and had to give it a look. Hoping to make some new finds, real major discoveries. Stuff for the history books you know? But this… its more than we were expecting to say the least."
The old Prime smiled. "Well, if it is history you're looking for, then I can certainly provide it. I have watched over space and time for several eons, existing outside of the flow of time itself. My circuits may be old, but my memory is as sharp as ever. If you wish to learn more of your history, of the ancient past of Cybertron, then I would be happy to provide."
Luckyfoot could hardly contain her excitement. She eagerly hopped from one foot to the other, amazed by the opportunity before her. "Of course! That would be amazing!"
"Excellent! Perhaps then, I shall begin with a story. A particularly favorite memory of mine." The ancient time keeper sat down on his platform. He looked down to the two maximals, who were both still completely star-struck. "Come now, I promise you I won't bite. It would be rather difficult for me to tell my tale from across the room."
The two explorers quickly walk up to the Prime. Even sitting down he still towered over them. They each took a seat on the floor, and waited for Vector Prime to begin his story.
"Now, allow me to take you to a time long past. A time when we Primes were alive and well, and the Cybertronian Imperium thrived. This is a story of grand adventure and daring action. When a band of unlikely heroes put their lives on the line to save all of creation itself. When the monster planet Unicron, nearly came to live again…"
---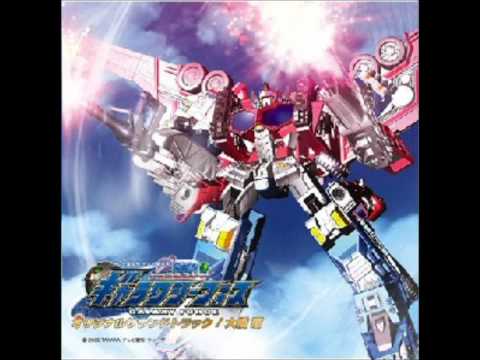 It was the Golden Age of Cybertron. Within the capital city of Genesis, a grand celebration was being held. It was the Allspark Festival. An annual holiday, held in anniversary not only of Unicron's defeat, but of the creation of the Well of Allsparks as well. It was a time of high spirits and brotherhood. When countless bots from many worlds came together to celebrate and have fun.
There were many places within the city one could spend their time. There was Gravitus Memorial Park. A technorganic forest with open clearings and stone paths. Entertainers and musicians were crowded among the trees, putting on grand performances. Among them was Liege Maximo, telling exciting fantasy tales of adventure and treasure hunting. He used his powers of illusion to bring his stories to life, giving his audience a show they would never forget.
Alchemist's Old Oilhouse was packed with patrons. The alchemic Prime had dropped his prices greatly in honor of the holiday, practically giving drinks away for free. And there were few who weren't interested in getting in on the deal.
Many bots gathered within the Hall of Records. Taking the special occasion as a time to learn about their history, or perhaps other parts of the universe around them. Alpha Trion stood in the library's large entry hall, excitedly spouting off endless facts and information to whoever would listen.
Combat rings had been set up within the residential district, where bots could challenge one another and make performances of their fighting prowess. While many bots came to fight, many more were there to watch and cheer from the side lines. Among them were Nexus Prime and Micronus Prime, both watching the fighters with casual interest.
And finally, at the heart of the city, there was the Allspark Temple. A holy place built around the Well of Allsparks. A place where one came to pray to the god Primus, or pay respects to a lost loved one. There were not many individuals gathered here today, but there was still more than a few. Vector Prime was one of them, standing at the Well's edge in quiet contemplation.
@Chromeharpoon
@ProfSrlojohn
@MakutaOisli
@NOTaHFfan
@DuneToa
@BlackBeltGamer98
@Rukah