Audio/dialogue from Podcast #171
Thanks @Xeros610 for the comic inspiration.

i know there's a typo shoosh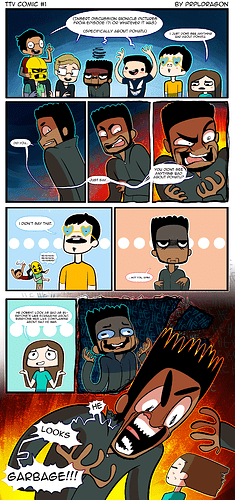 @IllustriousVar @Viper @TakumaNuva @Kahi @Eljay @Mesonak @Venom
---
---
Thanks @Kahi for writing the script (even though i edited it quite a bit

)
The first panel thing is based on @IllustriousVar's drawing.
Also @Eljay's mask is weird to draw all cartoony n stuff
bUT YEAh anyway here's another comic.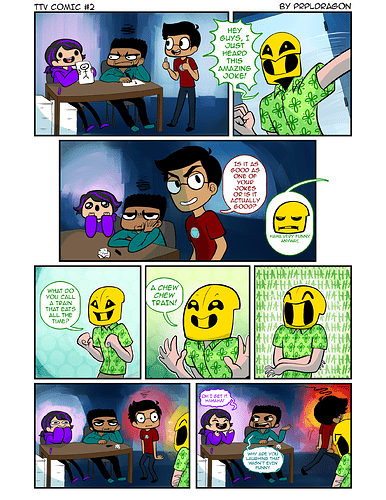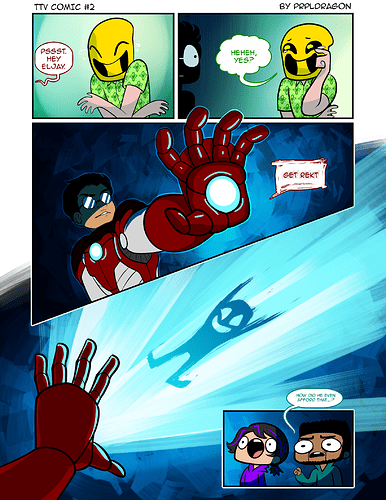 ---
---
this is a regular occurrence tbh