So I decided to do some TTV fan art again: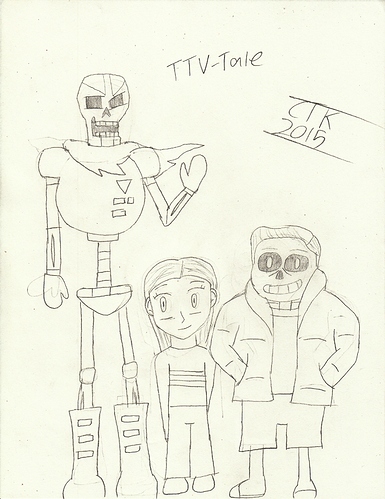 So here we have Eljay as the great Papyrus! Mesonak as Sans, and Viper as Frisk.
I couldn't draw a Miru, so I gave Papyrus' skull some Miru features.
If you guys want me to clean this up and color it, just let me know.
Any suggestions for anyone else from TTV you want to see as an Undertale Character? I have a few ideas in mind, but I open to suggestions.