Hello everyone!
I was wondering if anyone else had a problem with "ttvchannel.com?"
On internet explorer, it worked fine.
On Google Chrome, I looked like this: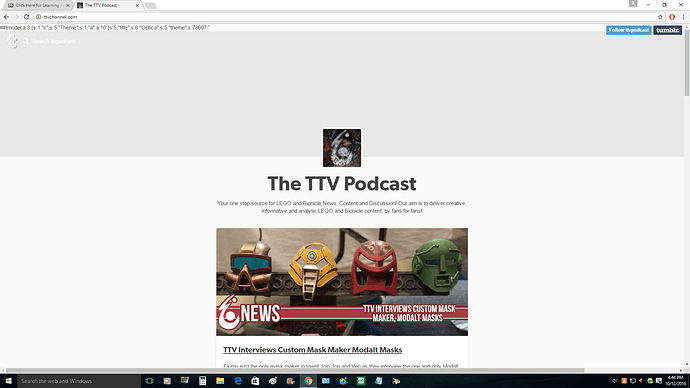 Is anyone else having this issue?
If it's just a small site update, I understand. I just want to make sure that the TTV cast knows about this.