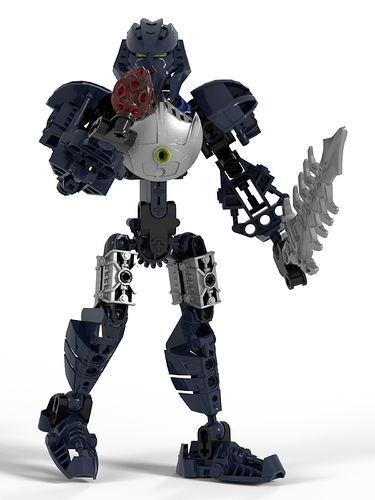 Tuyet with a Nui Stone in her hand
This is my take on Tuyet. I made and render with Stud.io. The custom packs i used is the Biopack, the Galva's Pack and the Khingk's Pack.
Just like the Nidhiki i made, she also based on the Metru Torso build but the arm is customized and modified to easier to move to other angles.
The Mask, the sword and the Nui Stone are from the Khingk's parts pack.