I hope what I've gave helps Waj.
Woah man, thank you. Yeah it helps a ton

I really need to come up with new perks now.
Sigh I'll see what I can do
Also I want that shirt, but it's too small for me, I need a large
I will help as much as possible.
(Technically this still pretains to Waj's Patreon, so yay on topic!)
If you're serious, I'll get the guys together and we'll discuss the idea, then we can hire Waj for edits
The shirt originally costed me $26 US, so I could order a large version of it and save the medium for someone else if you pledged $30.
Oooh that's a tempting offer
Teach me how not to suck at making YouTube videos
/jk
Congrats on making it to about minimum wage on your patreon
Thanks
Seeing how I don't currently have a job TTV doesn't count, it's honestly made me more confident to resurge my channel; which has been dormant for 5 years now. I was planning on making content again for it for a while, so it's nice to see that people out there are actually interested in my work

Honestly I've been thinking about giving some top tier tips for making videos. Not a bad idea
wow, that actually worked!
Jokes aside, if I had any monies I would totally donate to you. All of the monies. But holidays, and scrounging everything for my bub's gift, has left me near broke. I'll ask around and see if any of my friends have the time to spare.
Take care!
Wow man, thanks. I appreciate the sentiment

Alrighty, I'm going to be making content but I want to get your input on what type of videos I should make (I won't give specifics about the ideas I have, but here's some categories. LP's = Let's Plays)
Why is Silly Ridiculous Skits not on the voting options? ;~;
Cuz I'm not Slime
Well okay I guess that's valid
What? You're not? You'll be hearing from my lawyer
Thought I'd give the ol' Patreon an edit since it's been a while. I removed the $10, $30, and $50 tiers in favor of $1, $1.5, and $2 tiers.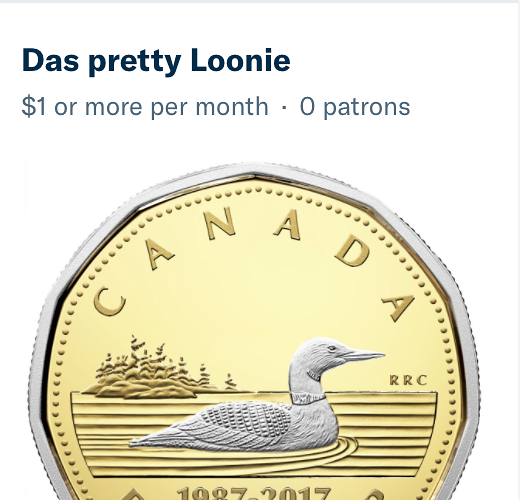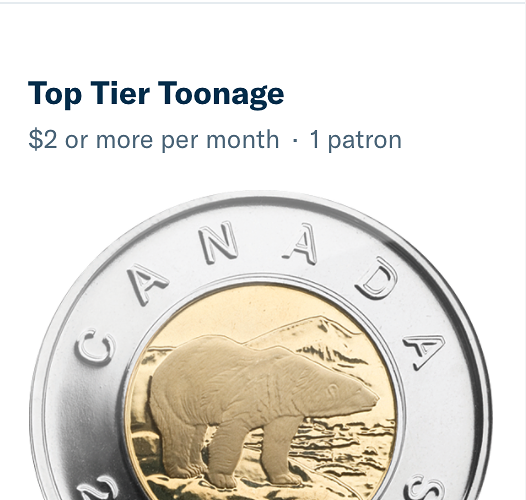 I know I haven't gotten to the content for my own channel yet- it's mainly because I've been caught between editing for TTV and Modularity and doing University things. But I'll appreciate anyone that wants to donate all the same.
If you have an idea for a perk feel free to suggest it because I'm bad at coming up with ideas.
Also I want to give a big shoutout to @Dragon_Ben for continuing to support me through this year. You are the best guy!
Alright.
I may be able to actually support this, but we'll see. Things are still up in the air regarding Eljay, so nothing definite until something definite occurs regarding that.
I'll scout around for potential payees. Good luck with your future projects!