The arms currently looks stubby and I knew eventually you would order those bootleg hands-
Im going to add some armor to make it look like the arms go further up
Yeah, right now the shoulders are set really low.
like I said, Im waiting for the paint of rhe shoulder armor to dry
Will you put the pakaris back on his shoulders?
nope, it restricted a lot the movility and the paint was chipping
Oooh but it looked so cool. Although I'm sure the final versionersion will be just as cool
The 'ä' in the name is unnecessary, as you would say it with that sound anyway. The MOC is nice, too.
it's just how you write Guardian or german, dont judge me
this guy is going to look amazing with those bootleg hands. looking forward to the update.
Really cool moc overall nice job. But I don't know about the trans yellow on the legs
I thought the same, so I removed it, you can just see it in the picture above your post
Ok good. And good job he looks really cool
Are the shoulders still halfway down the torso?
I've been playing a little bit with photoshop, and I came up with this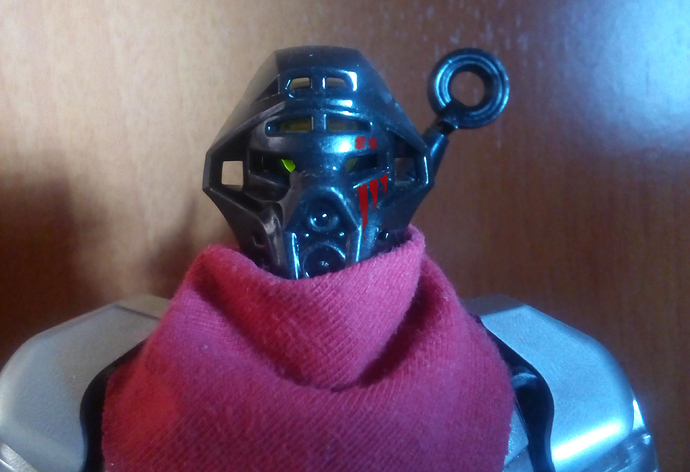 what do you think? would it be worth it?
also it's not really a double post it is, SINCE IT'S IMPORTANT!
If you mean painting on the scar, its up to you, but the scar gives more of the "Worn-Down" look you talked about a while ago.
Ah shoot now I don't now what you said