Back in 2013, I received a brand new Scarox for my birthday, and the Brain inside looked like this:

At the time, I assumed that this was what all Scarox Brains looked like.
But I have recently acquired another Scrarox, and its Brain is a much darker green, and is very different from my original one: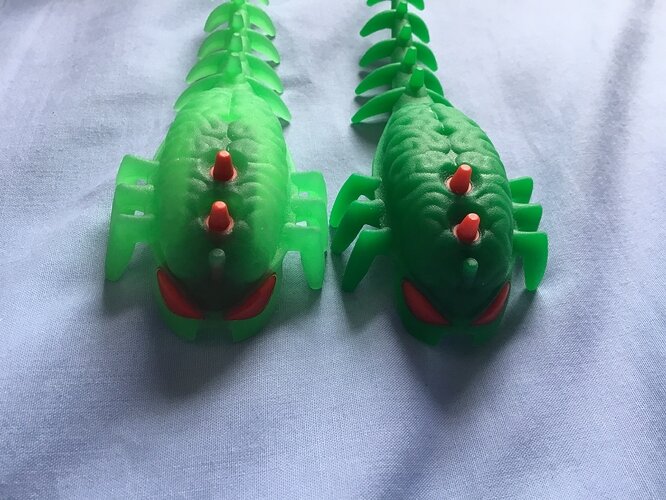 I checked with my friend, and his Scarox also has the darker green one.
Does anyone know what this is? If you do have Scarox, which Brain version do you have?
EDIT:
To clarify, it's not the same green as the Scarox Brain or the Ogrum Brain. It's somewhere between the two, around the same green as Ehlek's spines. It is not the same colour as the Brain from either set.
For reference, Ogrum's Brain on the left, the weird Brain in the middle, and Scarox's Brain on the right: