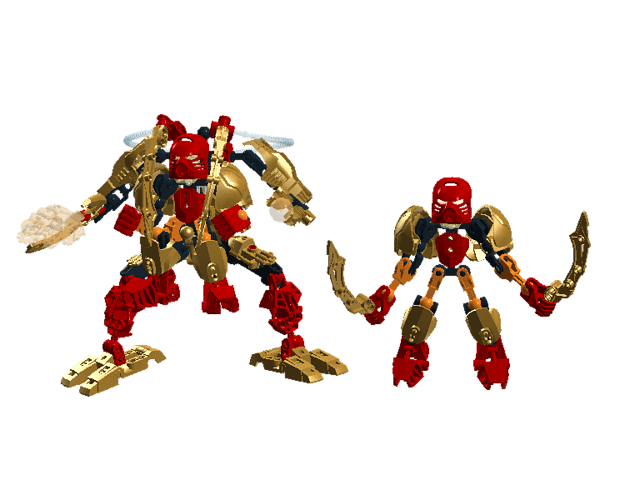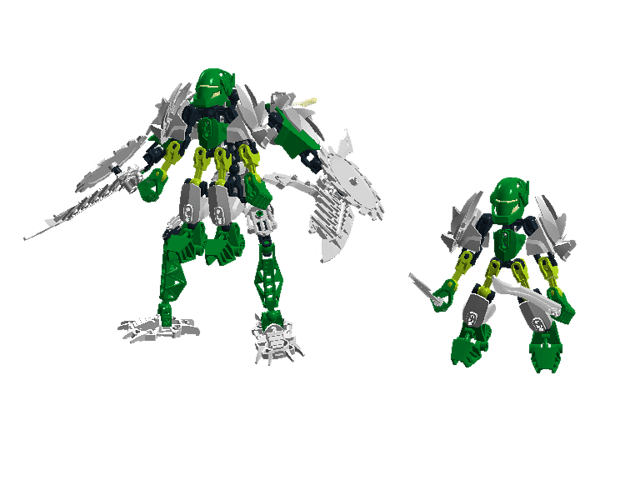 remember the time when you are exited about this 2008 bionicle?
you would be hatful about what lego had planned out in the in creative way.
that's why I had made up my mind, there is the list of things…
BAD MASKS
TOO MUCH SILVER
NOT FLYING
A BIT MORE MEDIOCER
EVERYTHING!!!
I wish it was something like this:
same similar masks (just don't change)
a bit smaller because they would be a mecha theme. (EXO-TOA 1.0)
light-up weapons
stud launcher or zamor blaster as arm.
red light makuta
mecha's (all exos had light up tubes and some weapons and stuff)
TAHU (red / orange / gold)
2 legs humanoid

red/orange and yellow zamor launching
3-way Midak Skyblaster that shoots each turn.

light up fire sword and cables

extra zamor's from there solders
GALI (blue / cyan / silver)
2 legs humanoid

propeller blades on each arm

light up ??? and cables
( but I tell you its a water themed mecha. )
LEWA (green / lime / silver)
its a winged mecha with mentis like katana arms.
ONUA (black / gray / gold)
(spider like 3 legs)
KOPAKA (white / gray / silver)
*humanoid turned into animal.
POHATU (brown / ten / gold)
*you know what? I'm done! ill just put a lot of stone blasters.
use better imaginations.
red/orange and yellow zamor launching
3-way Midak Skyblaster that shoots each turn.

light up fire sword and cables