Indeed! It's a great resolution, and it makes you take a long, hard look at yourself.
Just started Thrawn Treason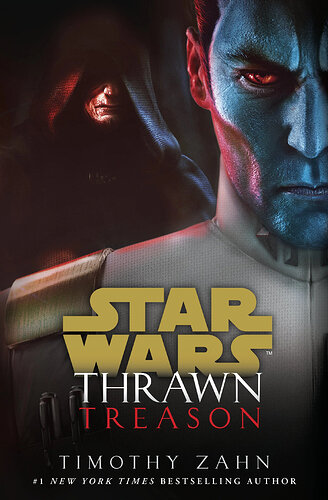 Am I the only person in the world who write up their own Dramatis Personae to keep track of new characters with odd names in books like this?
i don't do it but i know people who do
I personally plan to either buy or at least start reading Star Wars books/comics.
I want to read as many books as possible, and I know that a lot of you would recommend me the EU, but I really wanna start with what is still cannon, especially the ones part of the ST. I don't know why. It's my least favourite trilogy, but I still want to learn more about it.
Where should I start?
Phasma is great. Bloodline is pretty good too.
The Aftermath trilogy was so-so for me. I liked many of the characters, but much of the actual plot just wasn't memorable. Might revisit it at some point.
If you're a clone wars fan, Tales from a Galaxy far far away has a great little reference

I don't care for her in the movie, and it annoys me that she was hyped as a big thing off-screen, so might not start with this one.
The cover definitely makes me curious. What is it about?
Really have to watch the show.
Also are those minions?
Leia's status as the daughter of Darth Vader. And also how the New Republic quickly becomes a quasi-ineffective collection of squabbling delegates. It sets the stage nicely for the First Order's rise in the sequel movies. But it's a very political book without much action. But speaking of politics…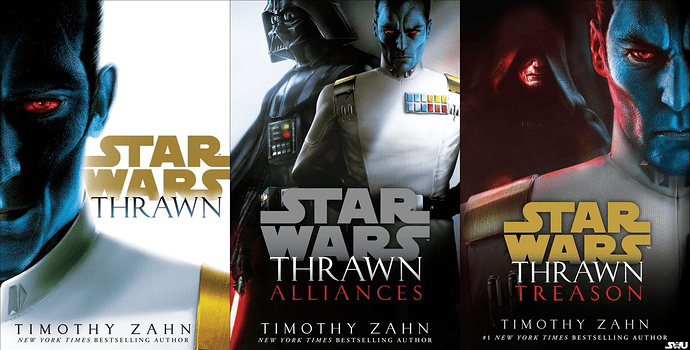 The new Thrawn novels are some of my favorite pieces of new canon fiction. The first book is absolutely fantastic and I can't recommend it highly enough for anybody interested in the character. It's a brilliant story about acquiring power and lengths to which some people will go to safeguard their own. The second book switches back and forth between different time periods, but the Clone Wars era stuff is an absolute treat. I'm only a few chapters into Treason, but it already manages to dive deeper into the Krennic/Tarkin relationship hinted at in Rogue One. Also, all three novels skillfully point out in places how dumb an idea the Death Star was from a strategic point of view.
Me want even more
Shadow over inssmouth by H.P. Lovecraft
"The Return of the King" by J. R. R. Tolkien. Finished the Two Towers, definitely thought it was one of the best parts of this trilogy, so I am looking forward to finishing it.
But the Fellowship of the Ring is still the best IMO.
Best one in my opinion.
Au Contraire monsieur
---
Right now, I'm currently finishing up, The death of sleep by Anne McCaffrey.
Right now, nothing. But the next book I plan to read is Planet Ripple from Nick, you know, LEGO Rewind.
How do you like it? My aunt sent me a copy of that to read in middle school, and I feel somewhat guilty I've never gotten around to it.

That was a good one, from what I remember. (I was like, 12) read it for my Sonlight homeschool curriculum.
I'm currently working through the Wings of Fire books, I'm currently 7 books in.
I also finished Merrisa Meyer's Renegades Trilogy.
I literally just started it

From the five pages I've read, it looks like it'll be an intelligent read, but it's too early out to determine that.
I've read it. It's really good and has a good moral to it. It's one of those books where you get more put of it the deeper you dig.
I recently finished a book called Tathea. Honestly it felt like a mouthpiece for the author's ideals.
Just finished reading the book American Sniper. I'd recommend it to anyone who likes books about war. And the book was also adapted into a movie directed by Clint Eastwood.