Only 4, but it's a turbo.
Surprisingly, there isn't a topic for this yet, but what do you drive?
For me, I drive a 2001 Toyota Echo Sedan, automatic, with 308,000 miles and still going strong. The only major work that we've had done on it is we need to get around to replacing the air conditioner, (probably the fan motor), other than that 0 problems.
This one is same color as mine, just a bit cleaner,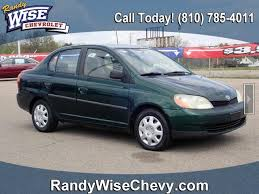 Centrally located dash Boi's!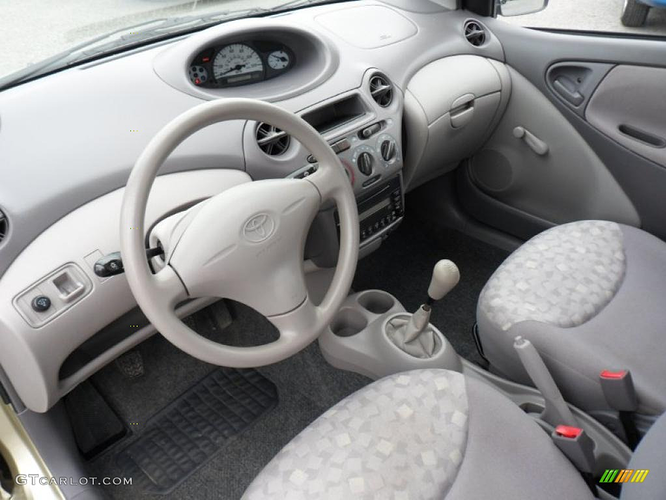 I drive a 0000 Nothing, with the Nonexistent package.
It's pretty great
oh yeah, top of the line from Imaginary motors!

I have a car, I just can never remember what year it's from. It's a tiny Grand Prix, and only has two doors, but it works.
I have a little red wagon and a dachshund on a string
I drive a 2011 Toyota Corolla. Probably needs to be cleaned again.
I have a Volvo V40 that I use to practice driving and which I will use to take me places once I have the licensce.
I drive a black 2007 Kia Sedona, which looks like this:
Poor girl only has about a year left in her, though. She leaks oil, her check engine light is always on and cannot be turned off, and my transmission got a little funky on the road a few weeks ago. Nevertheless, she's been a good van.
ah, Toyota's, about the only car company today that you can get 20 years out of. By the way, whats wrong? Engine rebuild?
I'm probably gonna get a hand me down. If it's from my mom, it will be a white 2017 Toyota Camry.
If it's from my dad, it will be a dark blue-black 2014 Chevy Silverado.
I would go for the Camry if you can, it'll last longer.
I bought a new belt for the alternator since the current one is cracked but I haven't replaced it yet. I need to get a new tube for the coolant but that's minimal. The main problems are getting new wheels + balancing and a new front axle. There's some other stuff I was told when I took it in to get a new tire but that was quite a while back. I haven't been near my car in almost ten months (been moving around).
Yeah, I see what you mean.
New axel, $$$
You wear a mask when you drive that, right?