That is your face.
It is actually a lot like I thought it was.
This is so spooky...
I posted a picture further up but here's where all of my selfies go
inb4 1,000,001 "omg beard" replies
when i grow up i want a beard like that
I mean, the man goes by "BeardlyDesigns" in several places. I think we should all be used to his magnificent beard by this point.
I'm really impressed that you grew your beard that long. I like keeping mine short and trimmed unless I get lazy and just let it grow out.
I'd have a beard.
If my mom would let me keep it.
What does she do, secretly trim it in your sleep?

You are a very pretty man.
You look exactly like one of my friends...
Just with a beard....
When you see that spicy heresy
I would post a picture of myself but you'd all be jealous of my amazing looks
That face you are pulling is giving me some real SammyClassicSonicFan vibes...
What's with everyone imitating the Piraka these days...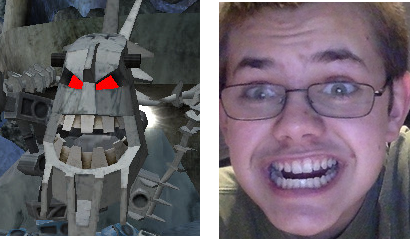 Why'd you post two of the same picture next to each other?

"WHAT THE FRICKING FRICK?!!?!"