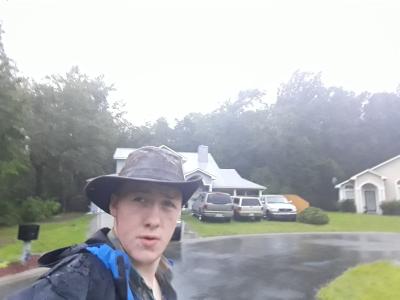 So Irma happened awhile ago and I got this picture during it. I feel like an Australian nature channel show host.
Hey, everyone!
Haven't been around much. College is fun.
Hey, here's me. Sorry if I ruined the magic.
nah, don't worry, the magic was ruined when I didn't get to see the eclipse
all good spells need an eclipse
Rose colored glasses in your hand?
Hey. That's a pretty nice costume.
Going for the Daredevil vibes man.
The Costume is Second Age Sauron right?
That's awesome.
Screw it.

I may be non-binary but I look like a ■■■■■■■ finery. The torchic really helps.
It flipped for some reason oh well
Edit: thanks @Waj