A question I've asked myself and changed many times, so I want your thoughts on the matter. : )
zaktan he's a scrub
jk avak
-Mesonak
I say Nektann from the stars line. He looked like an agori
I've never really viewed the Piraka as "ugly" more "varying degrees of creepy/scary", but I'd probably have to say Avak, somethin' about that guy's mouth just doesn't sit right with me…
gonna go with Avak
if we are counting all piraka
then Nektann
Just wanted say Nektann doesn't count as a Piraka.
---
Reidak in my opinion.
Because of the eyes.
Definitely Nektann. He's just a lame ugly Zevok wannabe.
Reidak and avak are equally ugly, they are some funky looking guys for sure…
Not sure whether you mean ugly as in 'unappealing' or just creepy
If we were looking at this in the context of 'unappealing, then I have to choose Reidak. The reason I choose him is because the goggle like eyes kinda ruined the whole demented look I thought the Skakdi were going for and made him fell less threatening.
However, if the context was meant to lean more towards 'who looks the creepiest', definitely Avak because of that giant grin, and Zaktan because of the sleek, serpentine look and unsettling grin.
As an expert in various Skakdi facial features , I would say that Hakann's is the most ugly to me. He's just so generic with the circular mouth and no distinct facial features that seperate him from the rest. The zits on his chin don't help.
Whatever you think ugly is, I kind of see ugly in many different ways. For goofy ugly, I'd say Avak was the ugliest but for an unsettling scary way probably more Thok or Zaktan. X )
Vezon because of the fin and the zits/stubble and reidak because of the goggles. Hakann is my favourite
Vezok, because he has zits that need popping.
Reidak is the ugliest IMO. I just can't get over how his comical eyes bulge out in such a way. Also, unlike the other Piraka, Reidak's underbite gives him nothing but a foolish grin.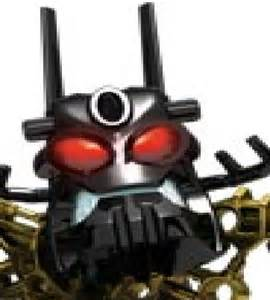 They're all hideous.
There, question answered.
My personal opinion is Reidak; his odd chin and Bhindi look bizarre to me. A couple years ago, I might've also said Avak, but my opinion has changed since actually seeing him in real life.
I would also agree that Reidak is the ugliest git of them all. With his goggle eyes to the massive underbite, just looking at him makes me vom. On the other hand I'd say Thok is the sexiest piraka to ever waltz the land.
Hakann because he looks like a bald ape to me.