I mean those are cool MOCs, but I always imagined Great Beings as essentially humans in robes.
Ooohoohoo! I like that Kabrua. So similar to what I imagined he'd be like!
Frankly I picture them as being robed in such a way that you can't really see any of their anatomy - hooded faces, that sort of thing.
So basically giant Jawas.

I don't think we're gonna get one for Mavrah, since he would just be a black Metru-Matoran with a purple Pakari.
Yeah, plus, he'd probably have a melded silver and purple pakari, which would probably be hard to paint.
Although, by the time the Metru met him, the color could've faded away.
I was just about to comment the same thing.

Combine this with small amounts of "screen-time" and you have the perfect recipe for enigmatic, distant creators.
the matoran on Karzahni who built the toa cannisters
makuta teridax's original, pre-antidermis body
pre-swamp mutation krika
Velika's great being form
I would be excited for a Builder of the Toa Canisters. Also like the idea of getting base forms for some of the Makuta, though that may not be as high of a priority.
As for Velika, I disagree; the Great Beings were intentionally kept as mysterious, enigmatic beings, and giving them an official appearance kind of undermines that.
I see the Melding Teridax build as Terry's original form just in black or his dark sliver.
oh snap, oh snap! you really just blew my mind. i never thought of that and im actually freaking right now. that is so on the nose and i love how true that legit is
thank you so much for this gift
EDIT: one other contest entry i'd want- a sister of the skrall
That WOULD be cool, but unfortunately melding Teridax had also evolved to the gaseous state. At one point his armor got damaged and he started leaking out. So it's highly likely to not be the original form.
Y'know they're described as being skrall without armor, helmets, or weapons, that wear cloaks right? Im always down for canon but I don't feel like theres a whole lot to work with besides us just stripping down a skrall
Showing what the Sisters look like may not be very important, but such a contest would give an idea for what a de-armoured Glatorian looks like, which is something that the original canon was missing; everything shows the Glatorian looking just as mechanical as a Matoran Universe inhabitant. Getting that biological element would be really good.
(And, for those who want Great Being contests, this would be very close to one of those, since the Great Beings are also of the Glatorian species.)
I don't see the need for either contest, but designing a Skrall isn't that egregious. There's already decent interpretations out there that vary in appearance, such as BionicleChicken's artwork and Double's moc.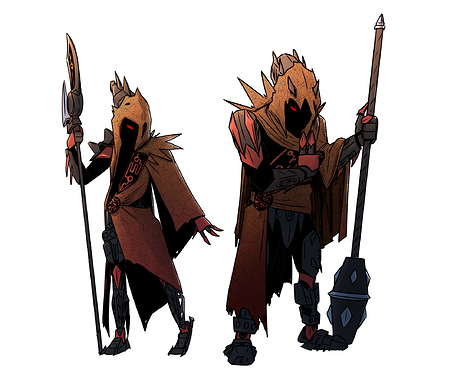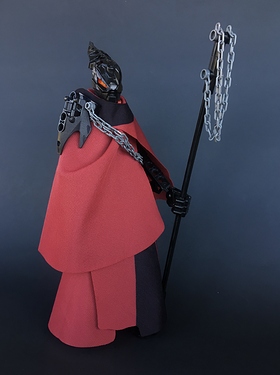 Oh I only meant comparatively its a bit lackluster to some of our other characters
This is a shameless tease, but I'll have a video in the future on this I think you'll like

a pretty poor and nonsensical suggestion as they're noncanon and not physically described but would love to see mocs of the three glatorian introduced in the 5th movie treatment