Excuse the title.
So yeah.
I started with the mask, and went from there. It felt empty after finishing the larger snowman, so I added the little rock (The name escapes me) leaning against a smaller snowman and saying "yo." as well.
Just a fun little drawing I did in school in between class time.
I tried doing some other masks below, but without any good references on hand, and no access to Internet, I just ended up absolutely failing.
Eh.
I like this mask, though. I think I did well.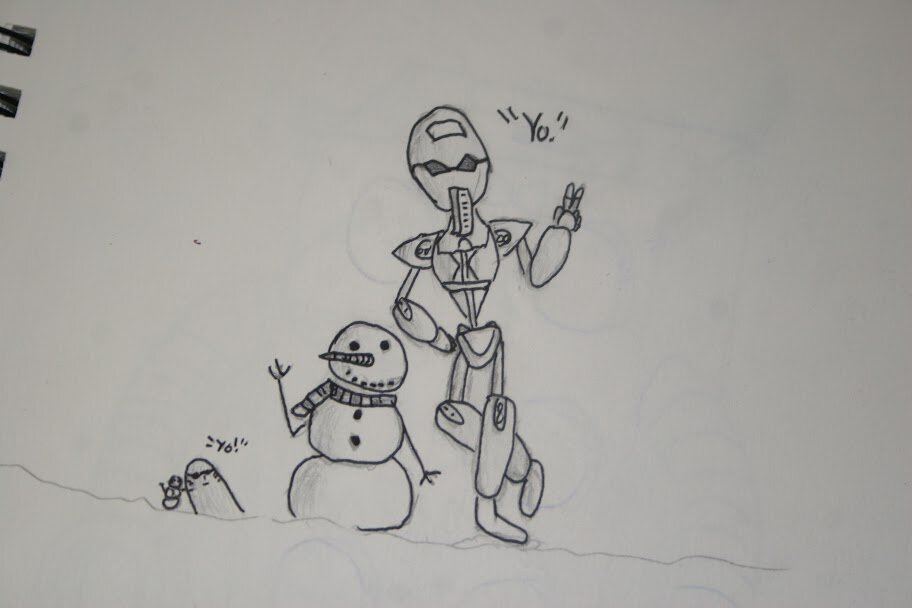 Oh, and I think the pen outline plus the penciled shading works really well. It gives it a really great cartoony look.