Here she is: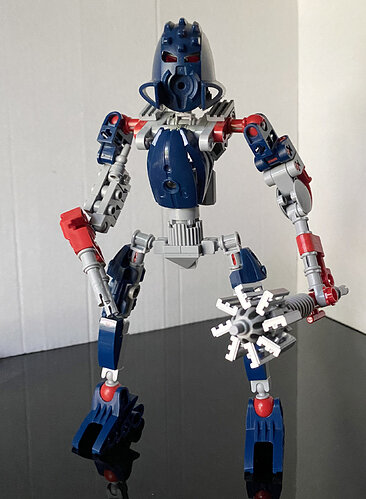 (
More pictures
) (
breakdowns
)
Hopefully this unorthodox "take" on Helryx resonates with some of you!
The red is… different. Though, I don't hate it, it makes for a very unique look. She must be a hassle to stand, though, with those double-jointed ankles.
A bit of an odd entry to be sure. Ultimately I didn't vote for this one because of the mixel joints, combined with some of the technic bits, ruined the flow of the MOC for me.