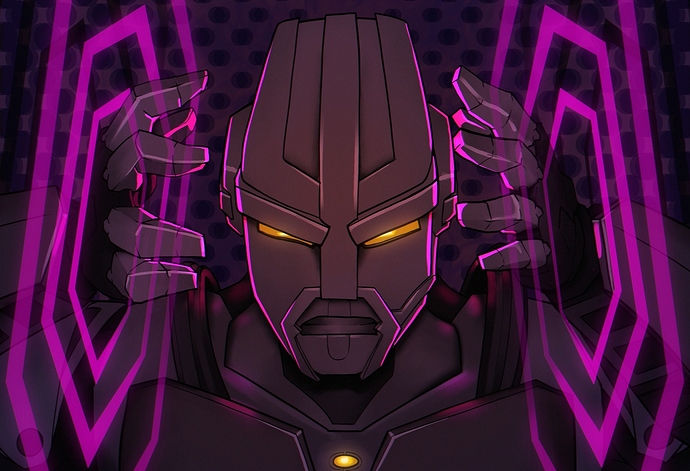 Hello! This is my first post!
Here's my Toa of Sonics, Timak. He's currently defending against a particularly painful banshee-like screech (from a Rahkshi of Power Scream, perhaps).
He uses his Kanohi Mahiki to augment his sonic power with minor illusions, which helps him concentrate, visualise and fine-tune the vibrations in the absence of a physical Toa-tool.
This is my art and I do not grant permission to use this elsewhere (please dm me if you really want to)