So a while back I made a prototype MOC for her, and I kinda had the idea for a female MOC made from mostly trans neon orange and to have her body being partly made of fire/lava.
Then I saw Ekorak's Silent fire. and I was like, I can do this. So here she is.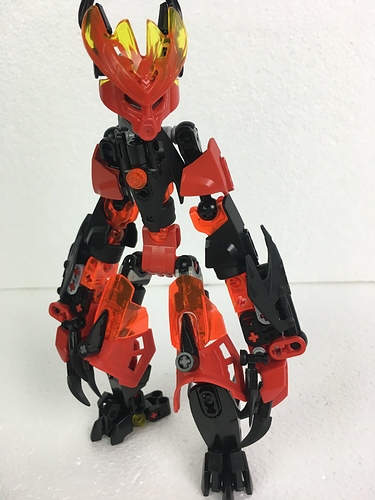 I made her taller and her arms longer, I also added in red.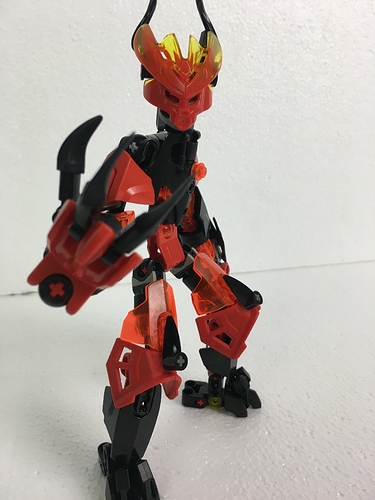 Prior to her mutation she was a rather lonely with her only real friend being her brother.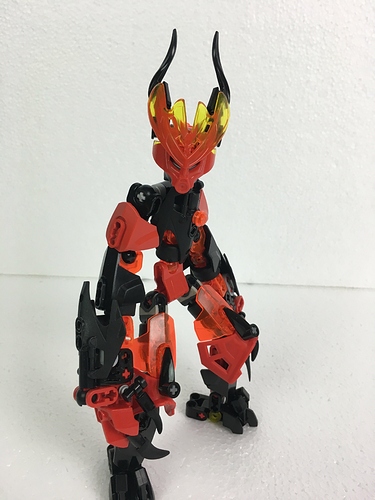 She was present during his transformation into a toa, the Turaga had assumed that he was destined to become a Toa due to him being heir to Ta-Koro's throne.
During this transformation, being destined, Ahi absorbed some of the energy to transform her into a Toa of of her brother, while he became a full Toa she became something in limbo between a Toa and Matoran.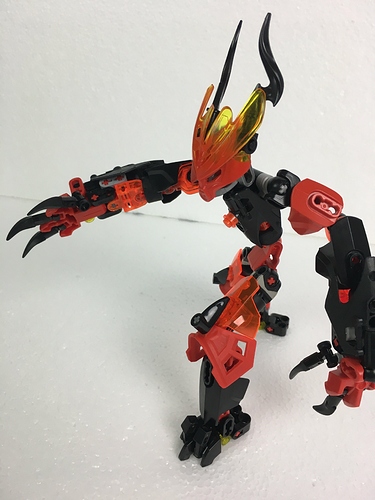 Able to use basic fire powers such as heat, absorbing fire, and the peculiar abilities to resist molten rock and control it, but not being able to use powered Kanohi, the Matoran saw her as some kind of abomination.
Feeling the hatred of the matoran she took the title of "Toa of Cinder" as she didn't feel worthy of the element of Fire, she then left Ta-Koro to wander the volcanic wastelands of Ta-Wahi to be alone.
She's totally an edge princess
Here's some basic shots.

I wish I had those longer bones in trans neon orange ;-;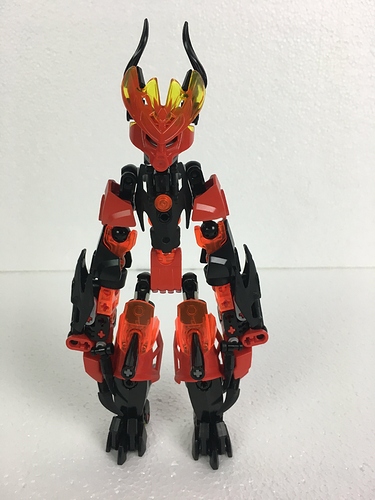 Her claws are still detachable and have a slightly different design.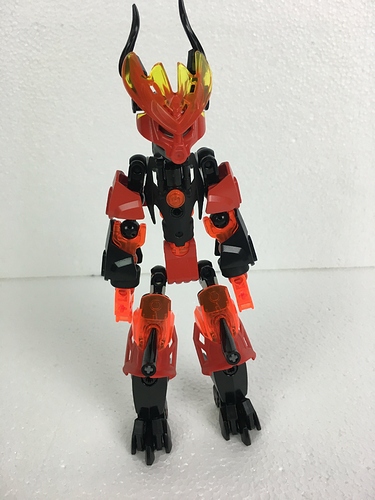 The angle of the shot doesn't help but her arms seem small in proportion to the legs so I might make them shorter.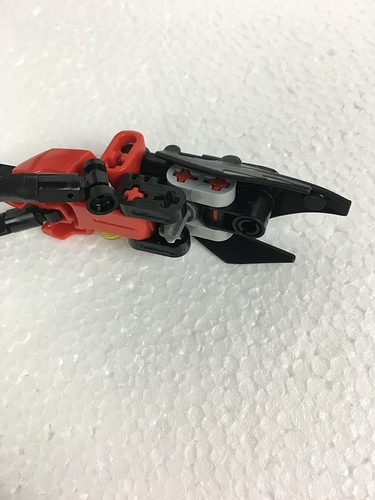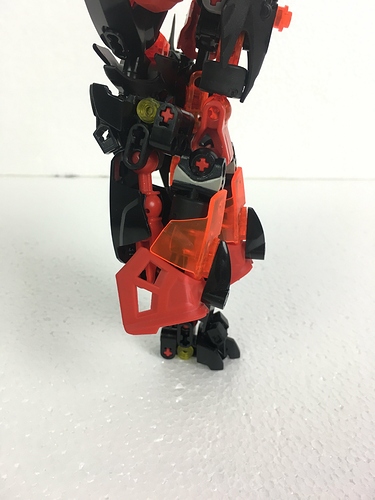 And cause of the unorthodox leg build she's really articulate XD
So this is my first time doing an in depth story so tell me how edgy it was.